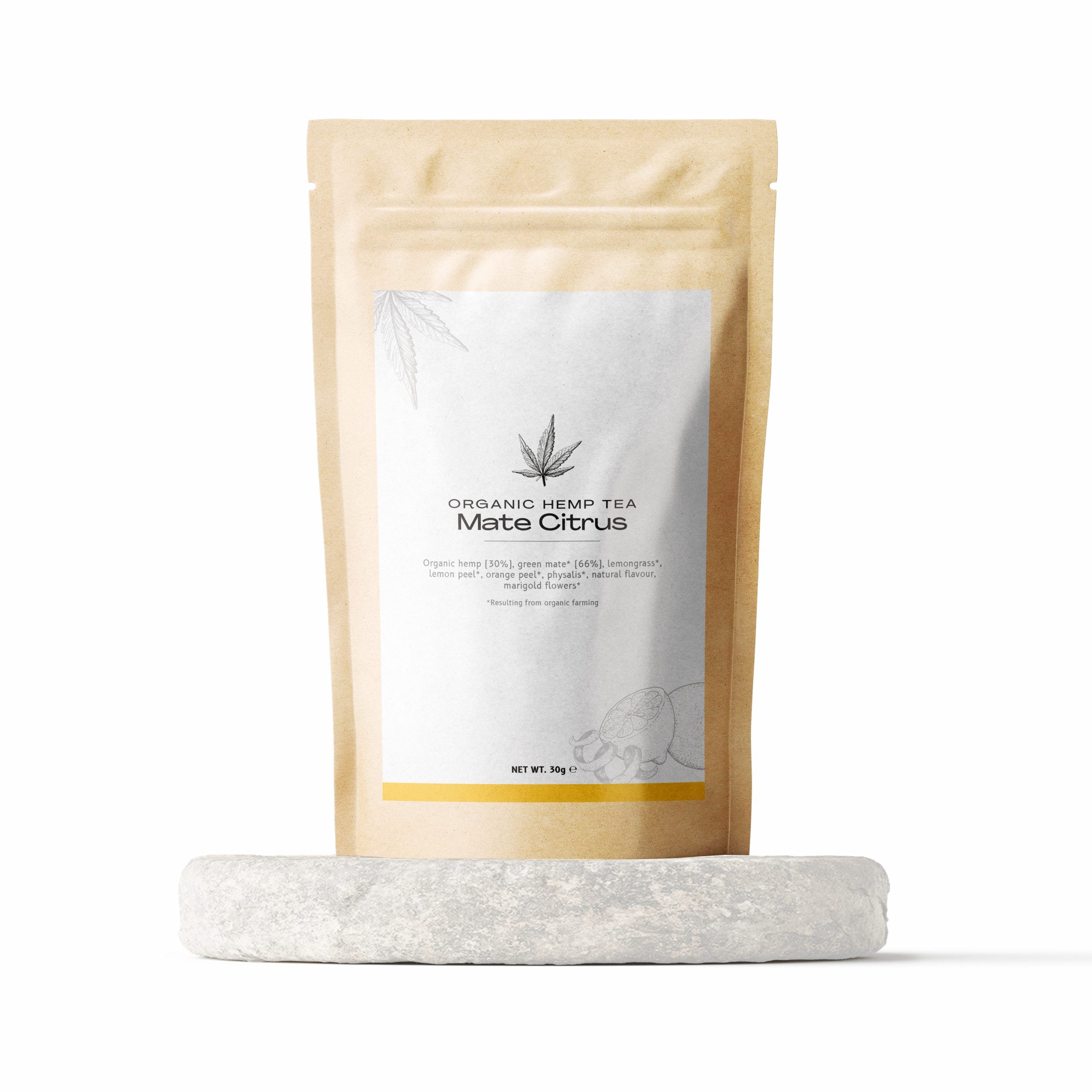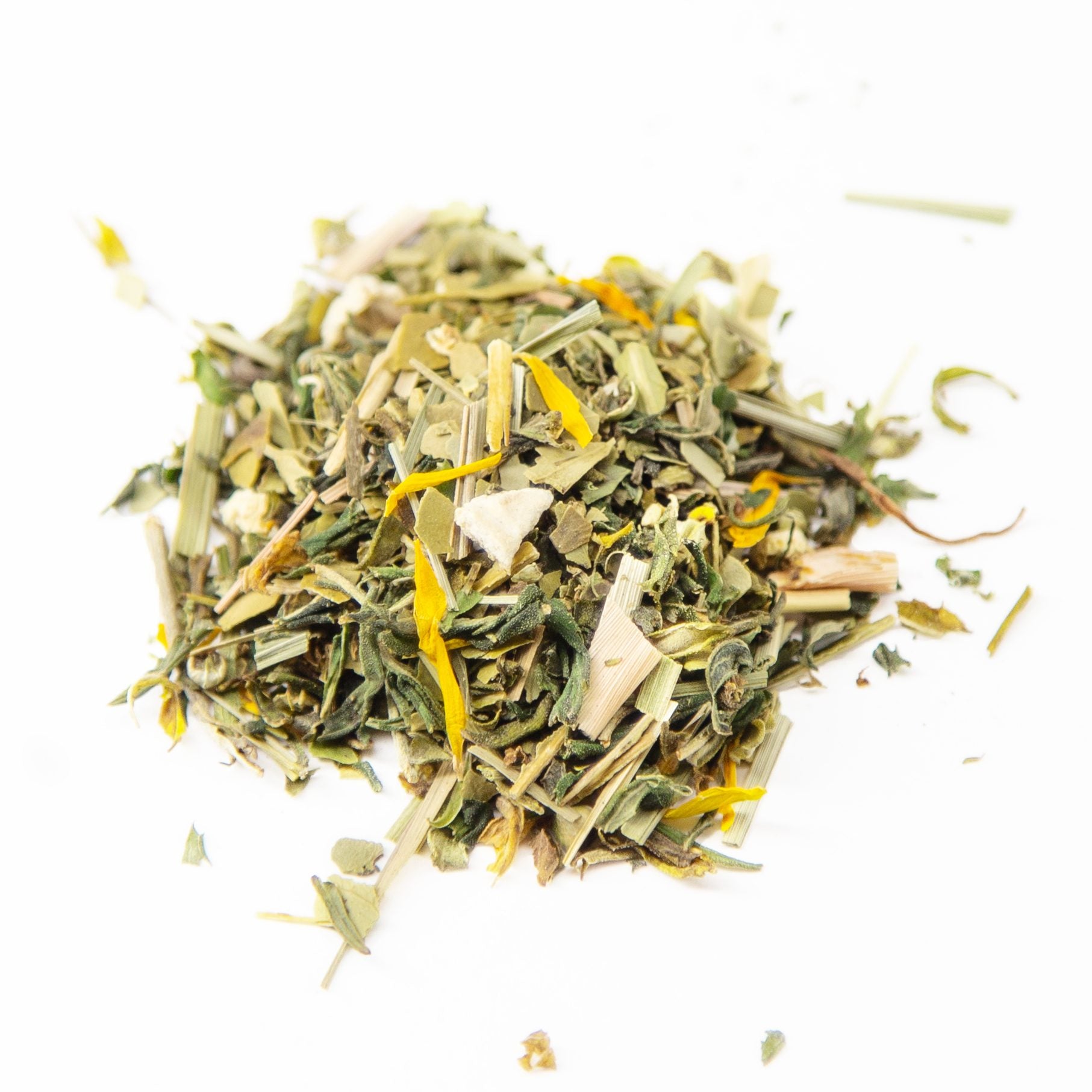 Organic Hemp Mate Citrus Herbal Tea 30g - Pure Extract CBD

Livraison discrete en 24/48h partout en Europe

Expédiée depuis notre dépôt de Vilvoorde (Belgique)
Paiement 100% securisé
---
The meeting of hemp and mate, the perfect marriage.
It will bring you serenity and vitality.
Bergamot and lemon give it pep and its refreshing taste.
--
Maté Citrus herbal tea is made up of several vitamin-rich ingredients such as physalis, orange peel and lemon which help strengthen the immune system and fight against fatigue in the short term. The soothing and calming properties of marigold flowers and lemongrass help fight digestive, hepatic and menstrual disorders. Do not hesitate to take a small cup of Mate Citrus in case of pain felt in the stomach, whether it is your stomach, your intestines, the liver or period pain, the herbal tea will relieve you of your ailments.
Also enjoy the benefits of organic hemp present in the compounds of the herbal tea up to 30%.
Benefits of Hemp
Hemp infusions are excellent for health. Hemp harmonizes the natural processes in the body, thus supporting its natural defenses. Hemp herbal teas are full of vitamins, nutrients, and antioxidants. These drinks improve your health through the direct benefits of hemp and all the ingredients that make it up. Hemp is known for its many nutritional properties and is very beneficial to the general well-being of the body. Hemp herbal teas can improve your cardiovascular health, relieve inflammation, intestinal problems and symptoms of nausea. Hemp is also known to reduce your chronic pain, strengthen your immune system while freeing you from your stress and anxiety.
The benefits of hemp blended with other herbal tea ingredients with calming properties create the perfect combo for a good night's sleep.
Ingredients
Green mate (66%), lemongrass, lemon peel, hemp, orange peel, physalis, natural flavor, marigold flowers.
All the ingredients are carefully chosen and come from organic farming.
Preparation advice
To be consumed at any time of the day and in the evening. Prepare 1 to 2 teaspoons for a cup of water heated to 90/100° and leave to infuse for 8 to 9 minutes.