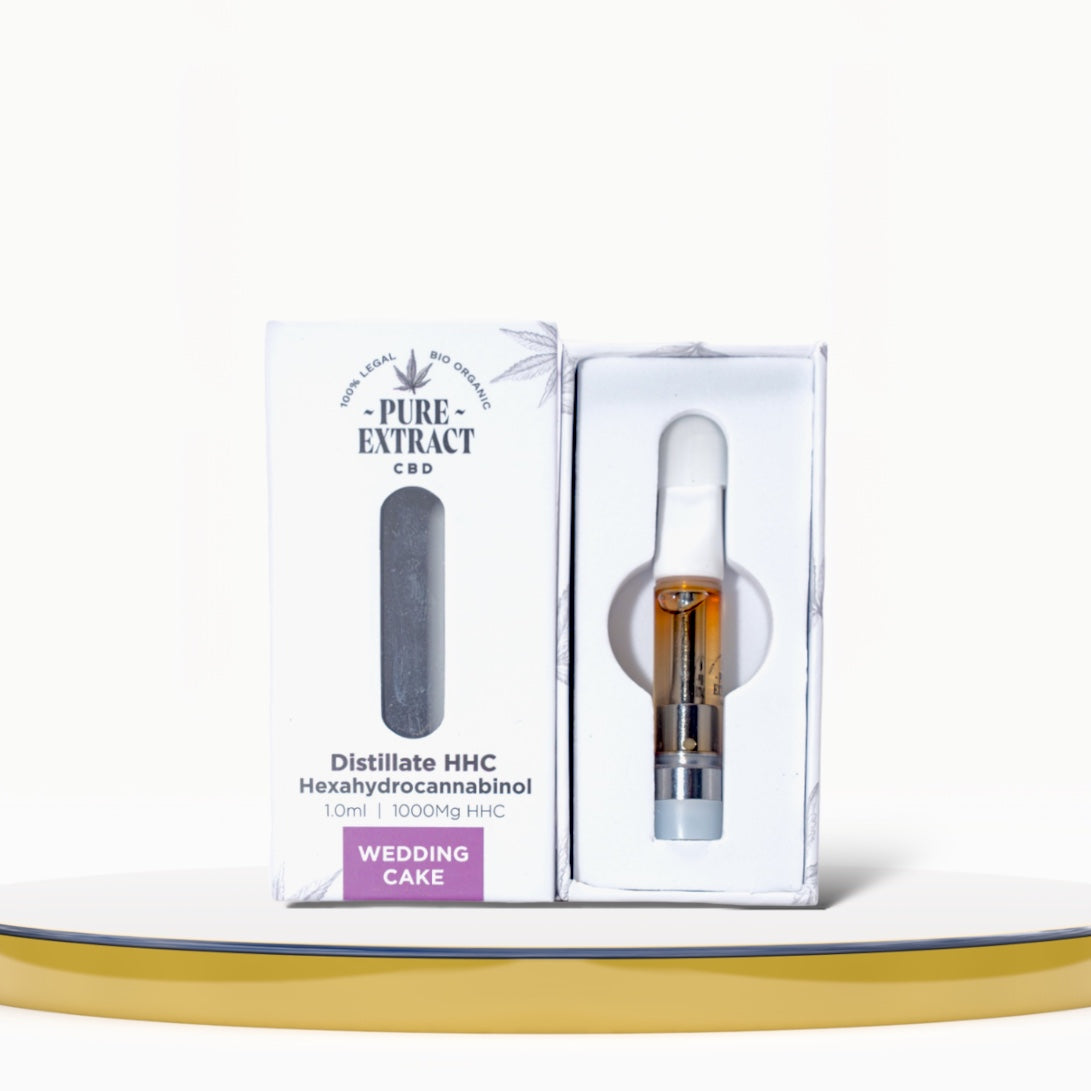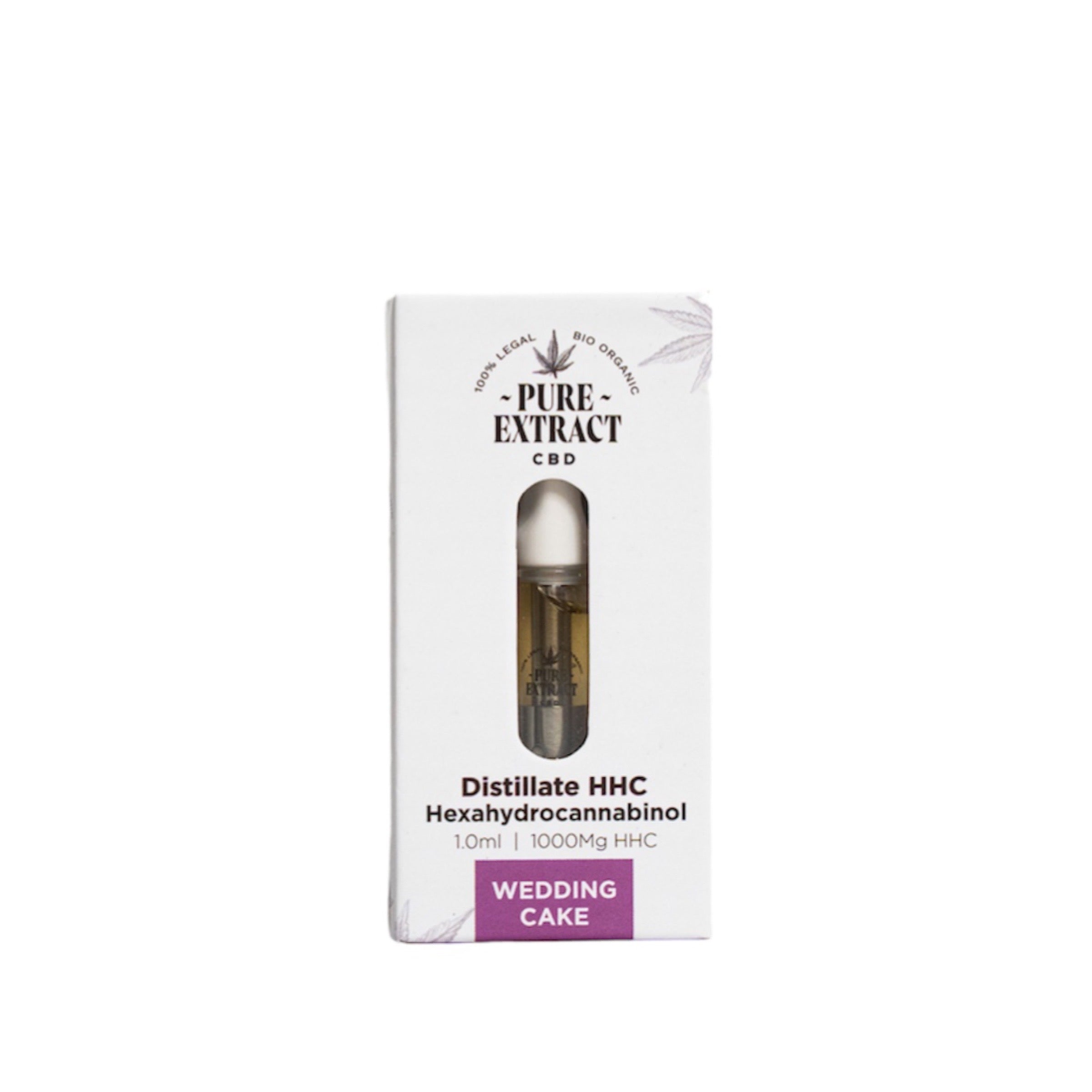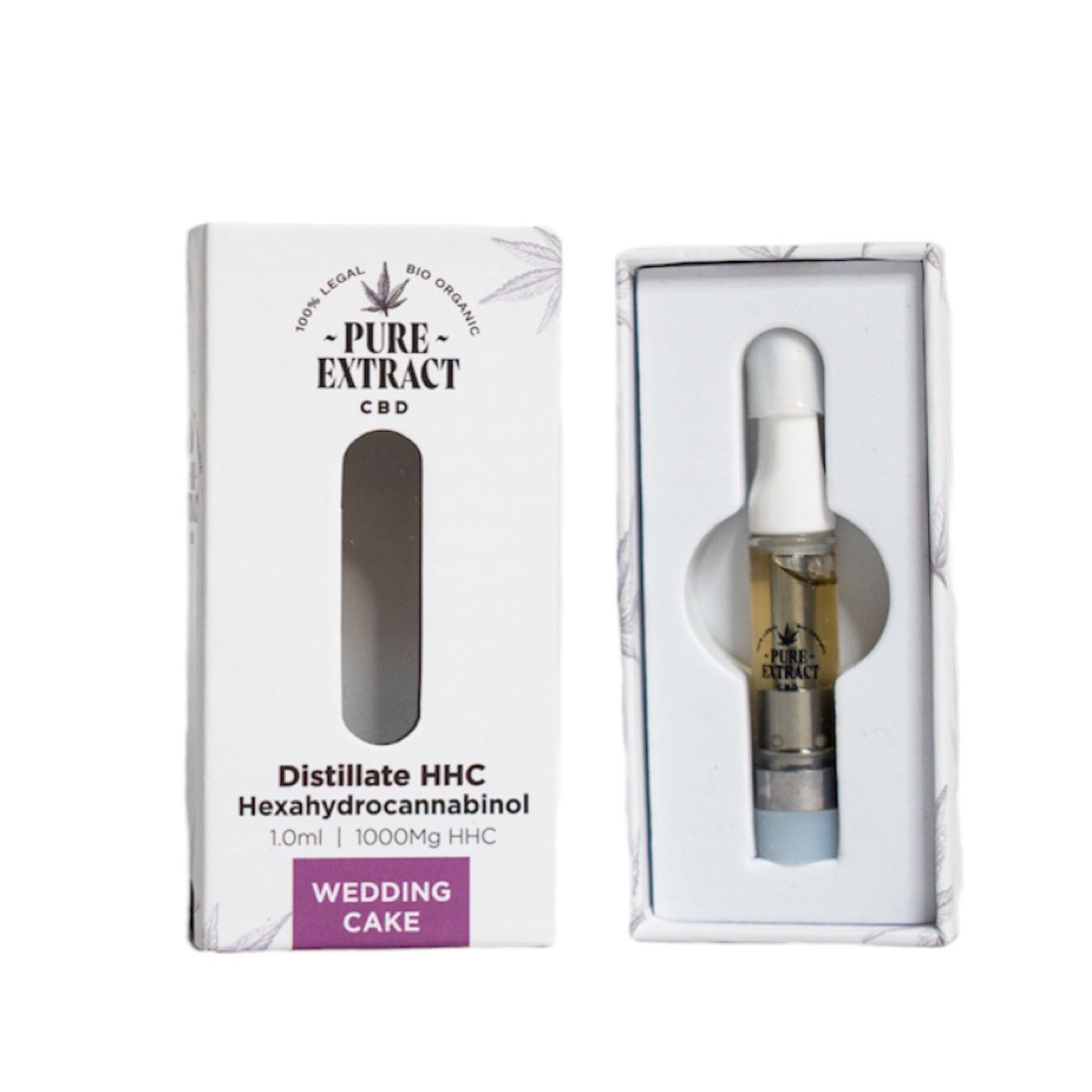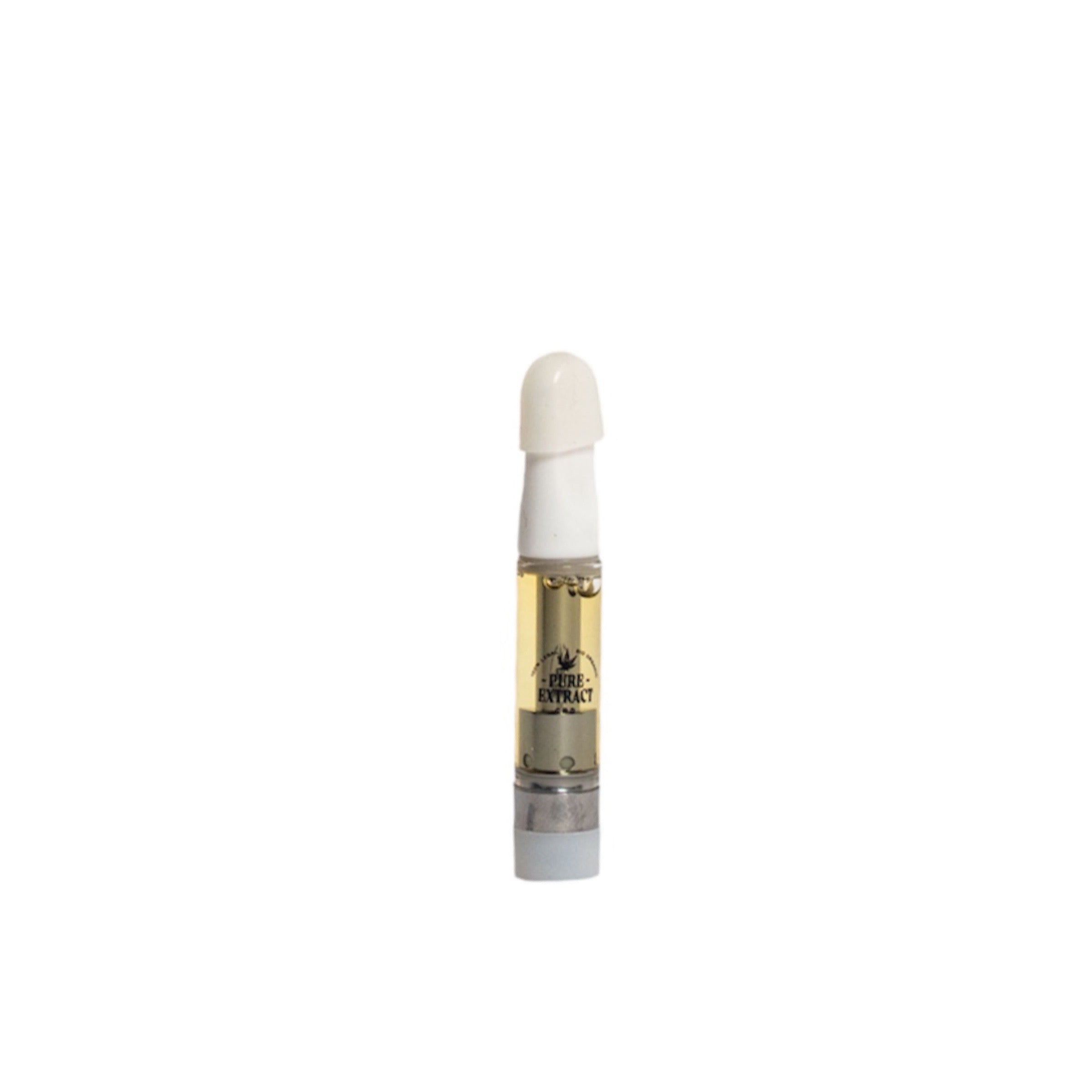 HHC Wedding Cake Dab Pen - 95% HHC

Livraison discrete en 24/48h partout en Europe

Expédiée depuis notre dépôt de Vilvoorde (Belgique)
Paiement 100% securisé
---
To vape HHC, you must have an electronic cigarette ( dab pen ) and a cartridge. The HHC Wedding Cake Dab Pen cartridge is filled with a hexahydrocannabinol extract. It is characterized by its exceptional aromas, with a pleasant taste. It is easy to use and allows users to enjoy the benefits of HHC through vaping.
You can use this cartridge with the pen provided for this purpose. The Dab Pen will be ideal for enjoying the benefits of your HHC oil cartridge. It should be noted that there is almost no difference between the electronic cigarette and a vaporizer. However, the vapor suitable for the cartridge must be used.
HHC is contained in small quantities in hemp. However, it is possible to obtain it in large quantities. The procedure to obtain it is the hydrogenation of CBD. HHC can therefore be obtained from CBD. The CBD is extracted from the plant by CO2 and then sealed with hydrogen in a container. With this isolation of THC and hydrogen, the double bonds of CBD break to give rise to HHC.
The effects of HHC are similar to those of CBD. But there are small differences. Vaping with a cartridge of HHC Wedding Cake allows you to benefit from the effects of this molecule. These include mood modification, energy boost, etc.
It is important to note that the cannabinoid HHC is very similar to THC on a molecular level, which means that the effects it can cause can be quite marked. It is therefore advisable to exercise caution when using products containing HHC.
If you are looking for a soft effect , HHC drum cartridges may not meet your expectations. Although this molecule is not considered a narcotic and is not currently subject to a ban in Europe, its effects may be more pronounced than those of CBD products. It is therefore advisable to exercise caution when using products containing HHC and to fully understand the potential effects of this molecule before using it.
What are the benefits of vapes?
There are many reasons to use a vape. If you're looking for a more efficient way to consume HHC with a Dab Pen cartridge, or just want to try something new, vaping is definitely the way to go.
The practical benefits of vaping are clear and obvious. Vapors are much more effective than cigarettes, and they don't contain any of the harmful chemicals found in cigarette smoke. This means that vapes are safer than cigarettes, both for you and those around you.
Another great benefit of vaping is that it's a great way to reduce your cigarette consumption. If you are using a vape that allows you to customize your consumption levels and consumption strength, you can gradually reduce your cigarette consumption and start enjoying the benefits of HHC. It's a much more effective way to quit smoking than trying to quit cold turkey, and it's also much more comfortable.
Composition and use
HHC Wedding Cake Dab Pen Cartridge is 1ml HHC Distillate based HHC (550-600 puffs). So it's 1000 mg of refill. This cartridge contains all the elements contained in the HHC. The latter is a pure cannabis extract that does not contain THC and is isolated from the other components of the plant. This is why it acts effectively with effects that are noticed very quickly.
To use the HHC Wedding Cake Dab Pen Cartridge, you must do so with a suitable Dab Pen. You will then connect the cartridge to the accessory in order to vape.