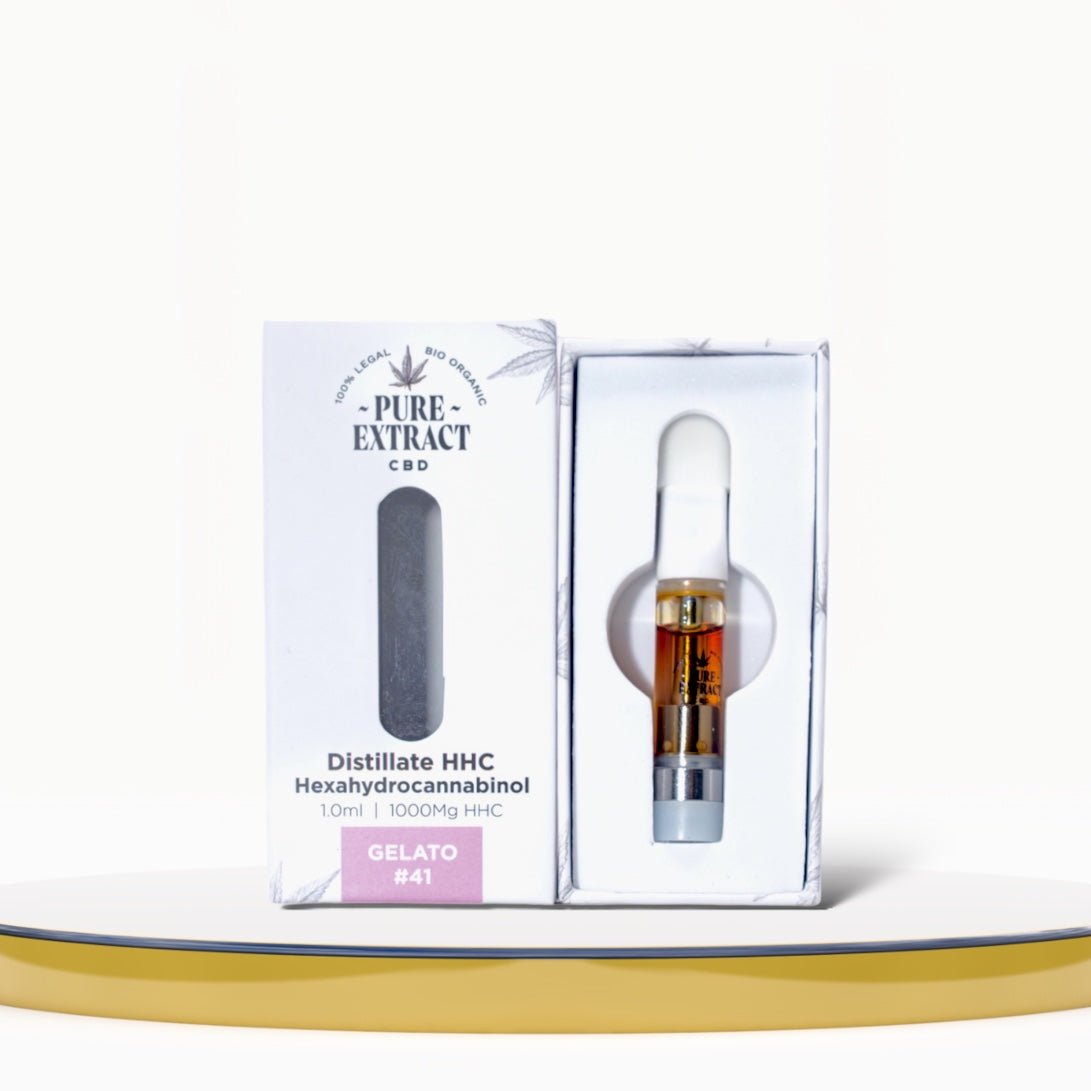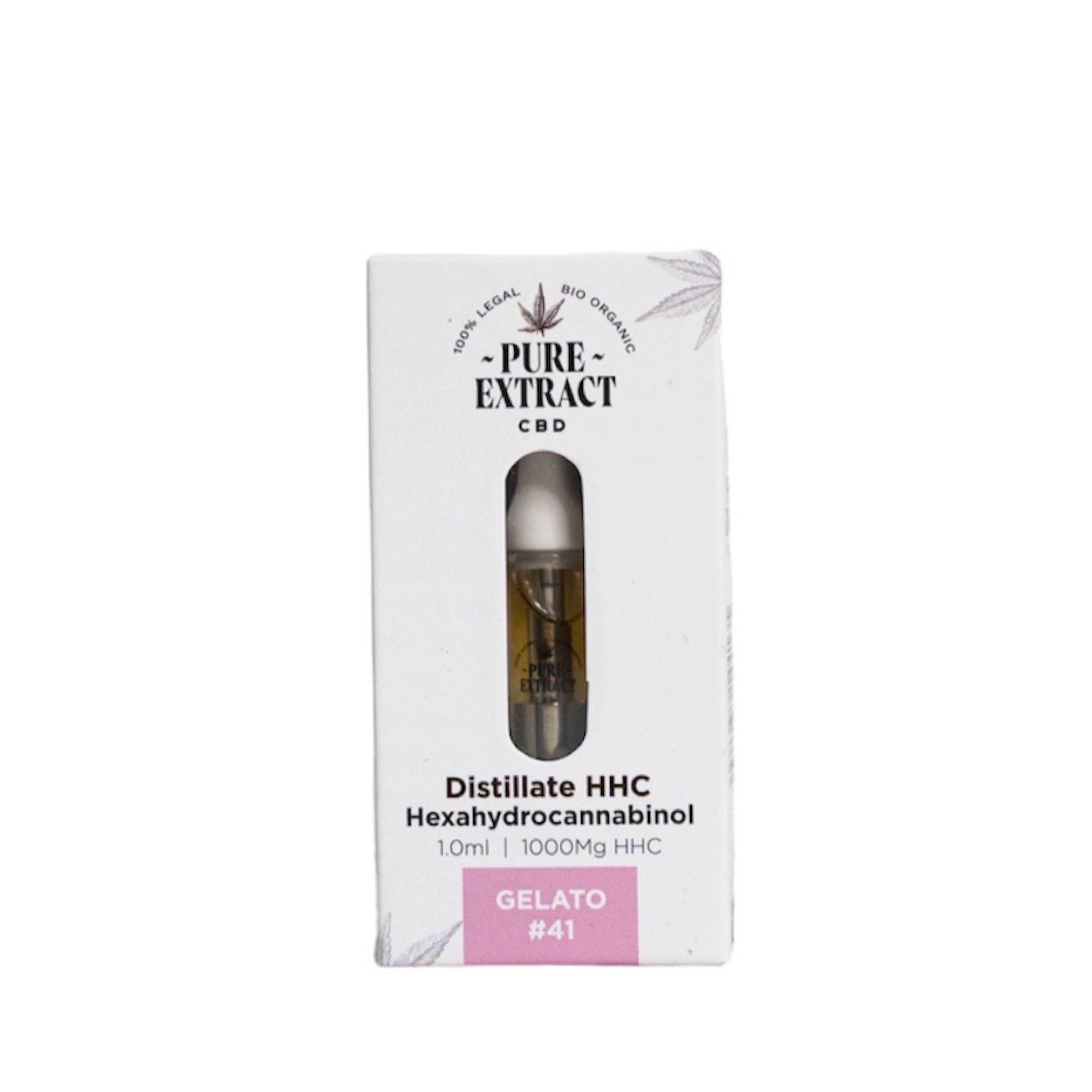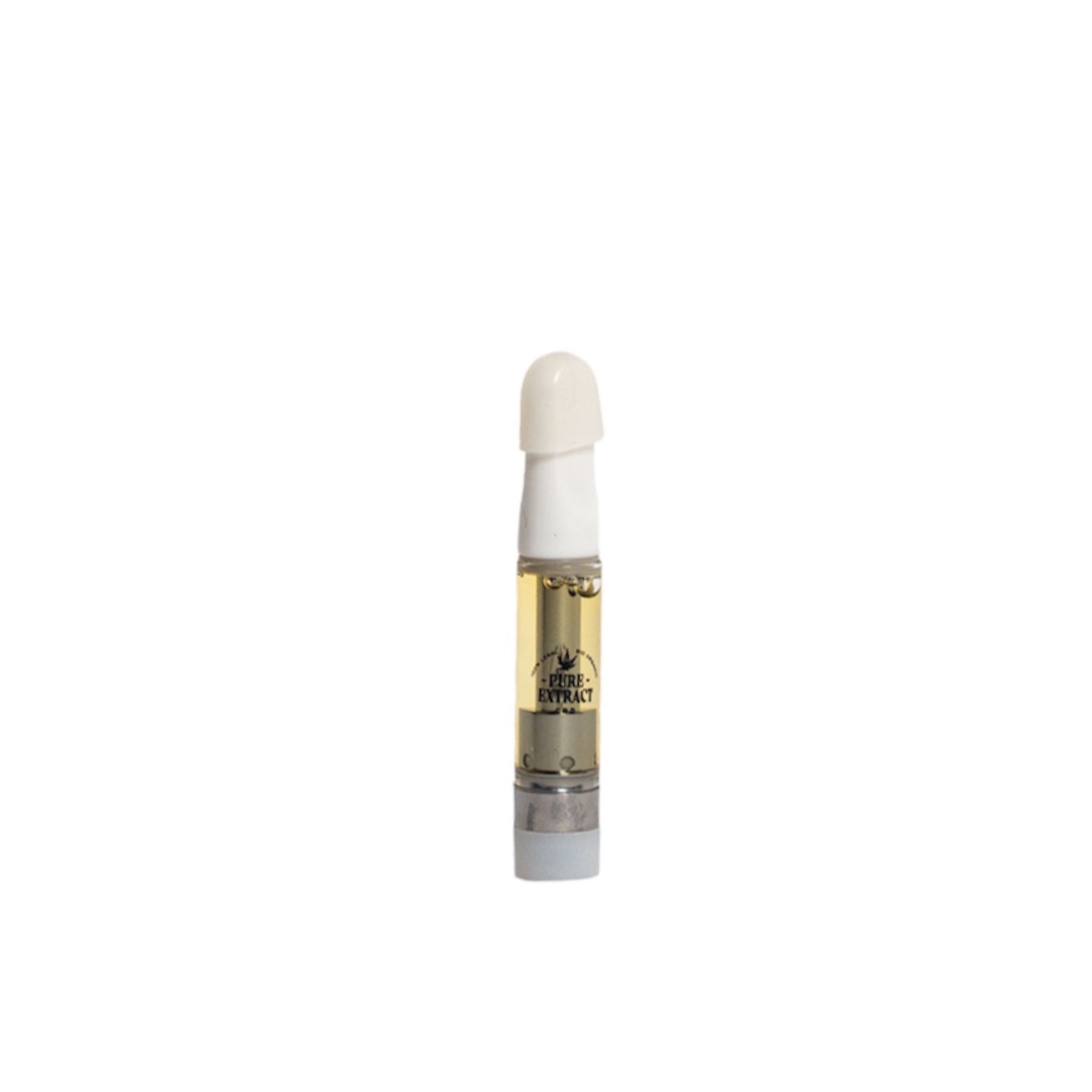 HHC Gelato Cartridge (Dab Pen) #41 - 95% HHC

Livraison discrete en 24/48h partout en Europe

Expédiée depuis notre dépôt de Vilvoorde (Belgique)
Paiement 100% securisé
---
HHC Gelato #41 cartridge is made with hexahydrocannabinol extracts. Hexahydrocannabinol (HHC) is a molecule contained in the hemp plant. This cannabinoid has a certain peculiarity. It is only present in cannabis seeds and pollen. But it is there in small quantities. Thus, it is produced synthetically in laboratories. It is obtained through the hydrogenation of CBD which is extracted from the cannabis plant.
The HHC cartridge is characterized by a variety of aromas both fruity and woody. The vaporizer allows you to fully benefit from the many virtues of CBD. HHC has effects quite similar to those of THC. It is very relaxing, offers feelings of well-being, a reduction in fatigue. However, HHC cartridges do not contain THC. Which makes them a completely legal substance.
It is important to note that the cannabinoid HHC is very similar to THC on a molecular level, which means that the effects it can cause can be quite marked. It is therefore advisable to exercise caution when using products containing HHC.
If you are looking for a soft effect , HHC drum cartridges may not meet your expectations. Although this molecule is not considered a narcotic and is not currently subject to a ban in Europe, its effects may be more pronounced than those of CBD products. It is therefore advisable to exercise caution when using products containing HHC and to fully understand the potential effects of this molecule before using it.
The benefits of vaping
Vapes have many advantages. The Dab Pen is very practical. Having the shape of a pen, it is easy to handle. So you can take it anywhere if you want. She is also very discreet. You won't even have to wait for the Pen to warm up. It is ready to use at any time. This avoids delaying your pleasure. Similarly, HHC does not take long to act, its effect is immediate. Inhalation makes the molecule easily assimilated by the body. This is what justifies the rapidity of its effects.
The Dab Pen unlike cigarettes does not present any health hazard. The smoke produced by the vaporizer being vaporized instead of being burned has no health impact. Its use is a great way for ex-smokers to gradually quit smoking. Its smell is quite pleasant to smell. Plus, HHC cartridges contain a variety of flavors to suit everyone's cravings. It is up to you to choose the aroma you want according to your desires.
The oil contained in the Dab Pen generally has several therapeutic qualities. It mainly helps to fight against fatigue, stress or depression. She fights against insomnia and fights bad mood. It is also a very good painkiller. Vaping HHC offers relaxing effects and opens the appetite. But many of its effects still remain unknown. Further studies will determine the exact effects of HHC.
Composition and use
HHC Gelato #41 Dab Pen Cartridge is 1ml HHC Distillate based HHC (550-600 puffs) . So it's 1000 mg of refill. This cartridge contains all the elements contained in the HHC. The latter is a pure cannabis extract that does not contain THC and is isolated from the other components of the plant. This is why it acts effectively with effects that are noticed very quickly.
To use the HCC Gelato #41 Dab Pen cartridge, you must use a suitable Dab Pen. You will then connect the cartridge to the accessory in order to vape.