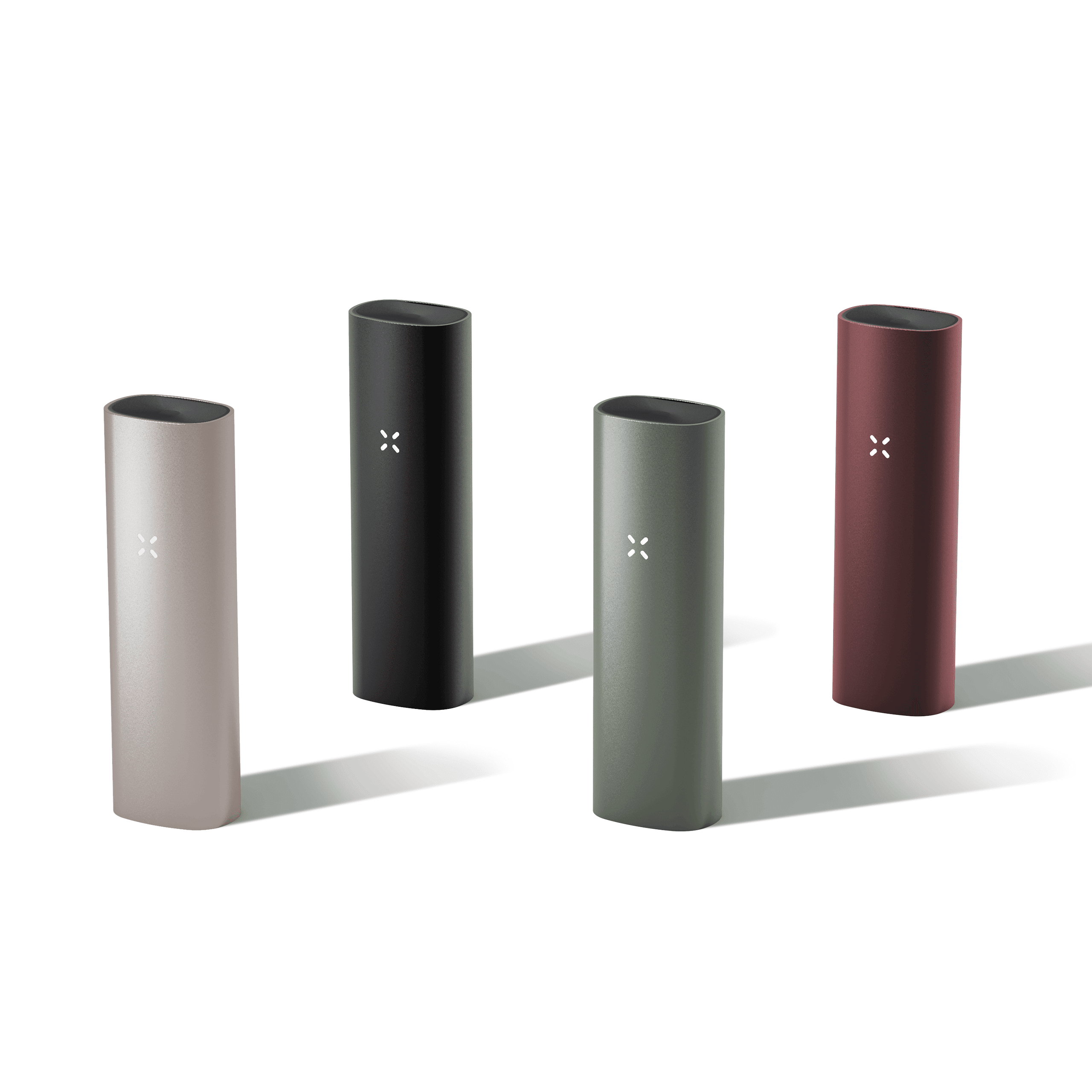 PAX 3 Vaporizer

Livraison discrete en 24/48h partout en Europe

Expédiée depuis notre dépôt de Vilvoorde (Belgique)
Paiement 100% securisé
---
Discover the PAX 3 the most demanded portable vaporizer on the market. In addition to the technological performance coupled with the power of its integrated rechargeable battery, the PAX 3 is made of premium materials of exceptional quality.
--
The PAX 3 is the newest portable vaporizer from PAX Labs, using the very latest in vaporization technology. The PAX 3 is a dual-purpose vaporizer that can be used for herbal materials and extracts. The updated heating element provides faster heating (the PAX 3 reaches the right temperature in just 15 seconds) and the vapor is even smoother and more consistent.
The look of the PAX 3 is more classic than ever, with rounded edges and a matte anodized aluminum shell.

Complete Kit / Device Only
In autumn 2017, PAX 3 has undergone changes: you can choose complete kit or single device.
The Complete Kit is the best choice for those who want to vaporize concentrates and herbs with their PAX 3. Besides the unit itself, charger, maintenance kit and two mouthpieces, the premium edition includes accessories including the total value is around 100 euros. By choosing the Complete Kit, you also receive a concentrate insert, a protective case (*matte version only), a multi-tool, a half-filled chamber lid and additional grids.

Dual purpose
Switch from flowers to extracts in just seconds with
the concentrate insert
(only in the Complete Kit!). Get the same vapor quality regardless of the materials you choose. The Complete Kit also includes a special lid for equally good results even with a partially filled oven.
Vibration and motion sensors
The PAX 3 is equipped with a
vibration system that will alert you when it is ready
. The built-in accelerometer and smart gesture control provides the warm-up when the PAX 3 is at your lips and the cool-down when the other way around.
Smartphone App Control
Use the
PAX Vapor App
to set a precise temperature and find the perfect temperature for you. Application features include:


Setting the PAX 3 for an exact temperature


Changing LED colors


Lock device


Download updates when available


The use of the app is optional, 4 temperatures can be selected directly on the vaporizer.
Powerful battery
The PAX 3 is powered by an integrated 3500 mAh lithium battery (non-replaceable). This battery is 16% more efficient than that of the PAX 2.
Super-fast warm-up
The PAX 3 heats up 30 seconds faster than the PAX 2! Depending on the selected temperature, the
PAX 3 is ready to use in 10 to 20 seconds
.
Original PAX 3 – 10 year warranty
Dr. Kush is an official authorized PAX retailer. By purchasing your PAX 3 vaporizer from us, you are guaranteed to receive an authentic unit, as well as a 10-year manufacturer's warranty.
In the box


PAX 3 Vaporizer


1 charging cable + a dock


1 Service Kit


2 Mouthpieces


1 Standard oven lid


1 Half-filled oven lid (only with Complete Kit!)


1 Concentrate Insert (only with Complete Kit!)


3 Grids (only with Complete Kit!)


1 Multi-Tool (only with Complete Kit!)


Protective case (only with Complete Matte Kit!)