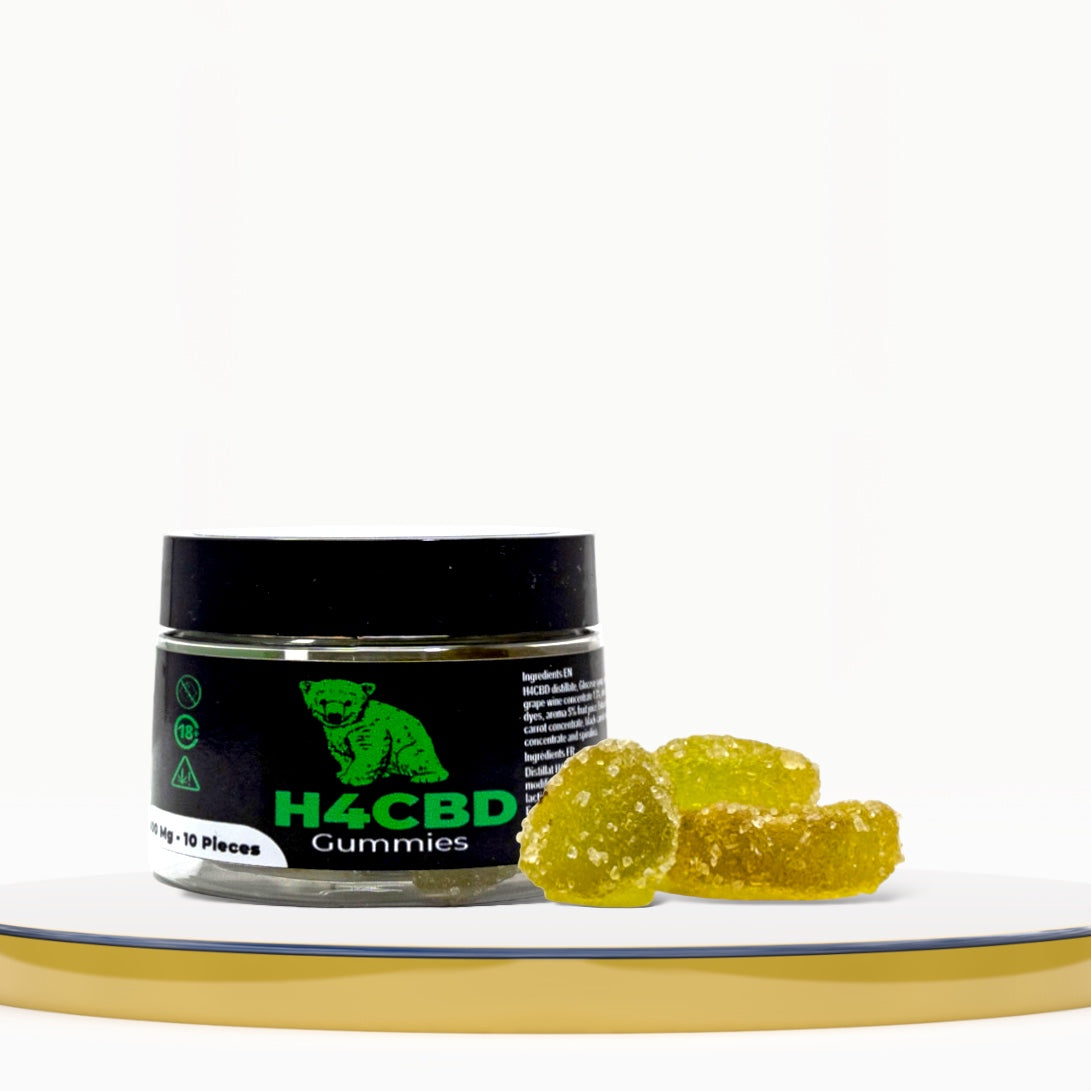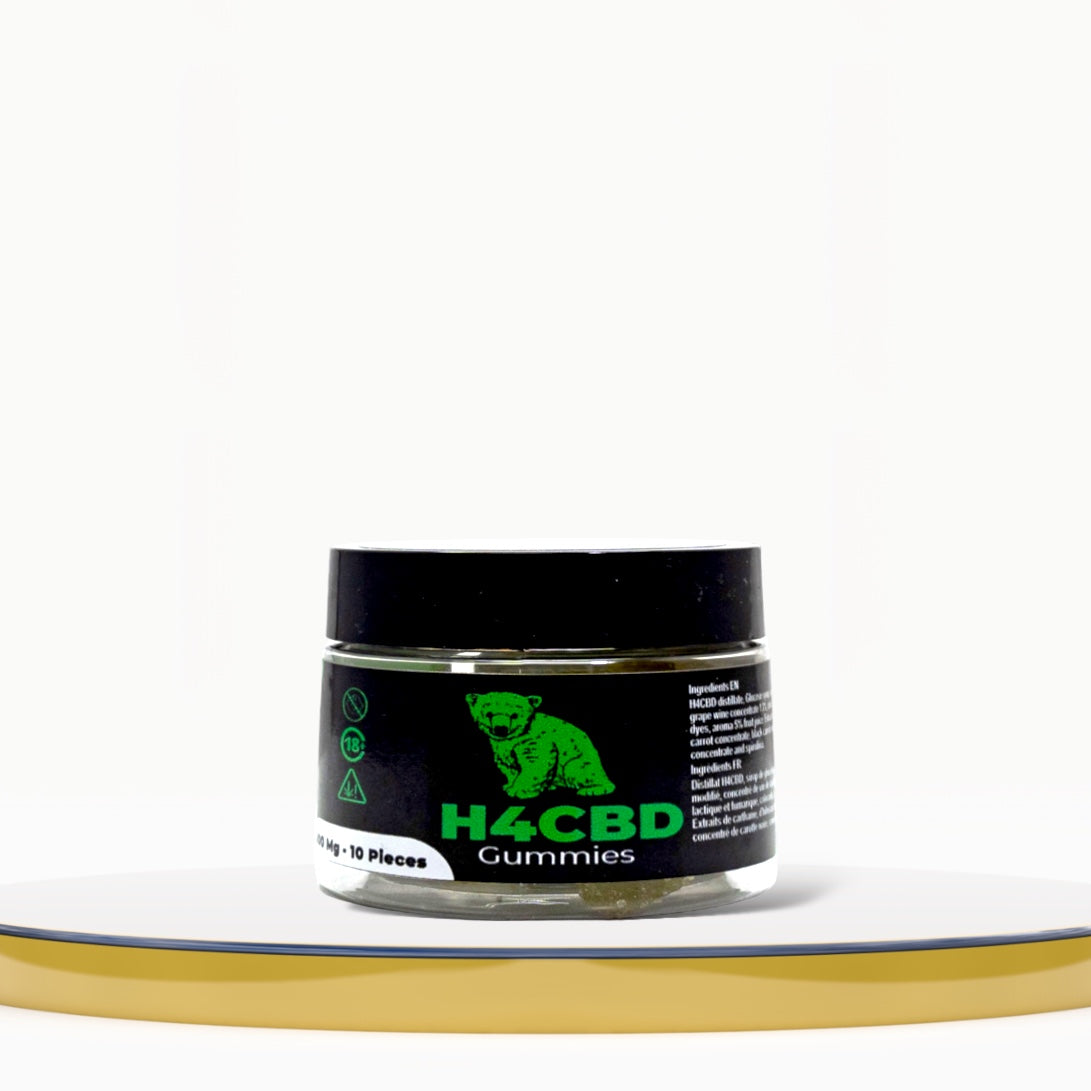 KroMood - H4CBD Gummies - 10pc - 500mg

Livraison discrete en 24/48h partout en Europe

Expédiée depuis notre dépôt de Vilvoorde (Belgique)
Paiement 100% securisé
---
Immerse yourself in a world of deliciousness and soothing relaxation with KroMood Gummies H4CBD. Our unique recipe combines the tenderness of gummies with a dose of 50mg of H4CBD per gummy, for a truly exceptional sensory experience.
A Serene Odyssey in the Heart of Gluttony with H4CBD Gummies from KroMood!
Exceptional Ingredients :
Each gummy is meticulously crafted from premium ingredients, guaranteeing exquisite taste authenticity. Featured ingredients include:
H4CBD Distillate : Each gummy is infused with 50mg of H4CBD, giving you the natural benefits of the cannabinoid without THC.
Glucose and Sugar Syrup : For subtle sweetness and a pleasant gel texture in the mouth.
Gelatin and Modified Starch : These components contribute to the characteristic melting texture of our gummies.
Grape Wine Concentrate : Adding a subtle touch of elegance to the flavor palette.
Citric, Lactic and Fumaric Acids : These acids bring a note of balance to the sweetness, awakening your taste buds.
Natural Colors : Extracts of safflower, hibiscus, carrot and spirulina for vibrant and attractive shades.
Fruit Juice Flavor : A harmonious blend of fruity flavors, creating a captivating taste experience.