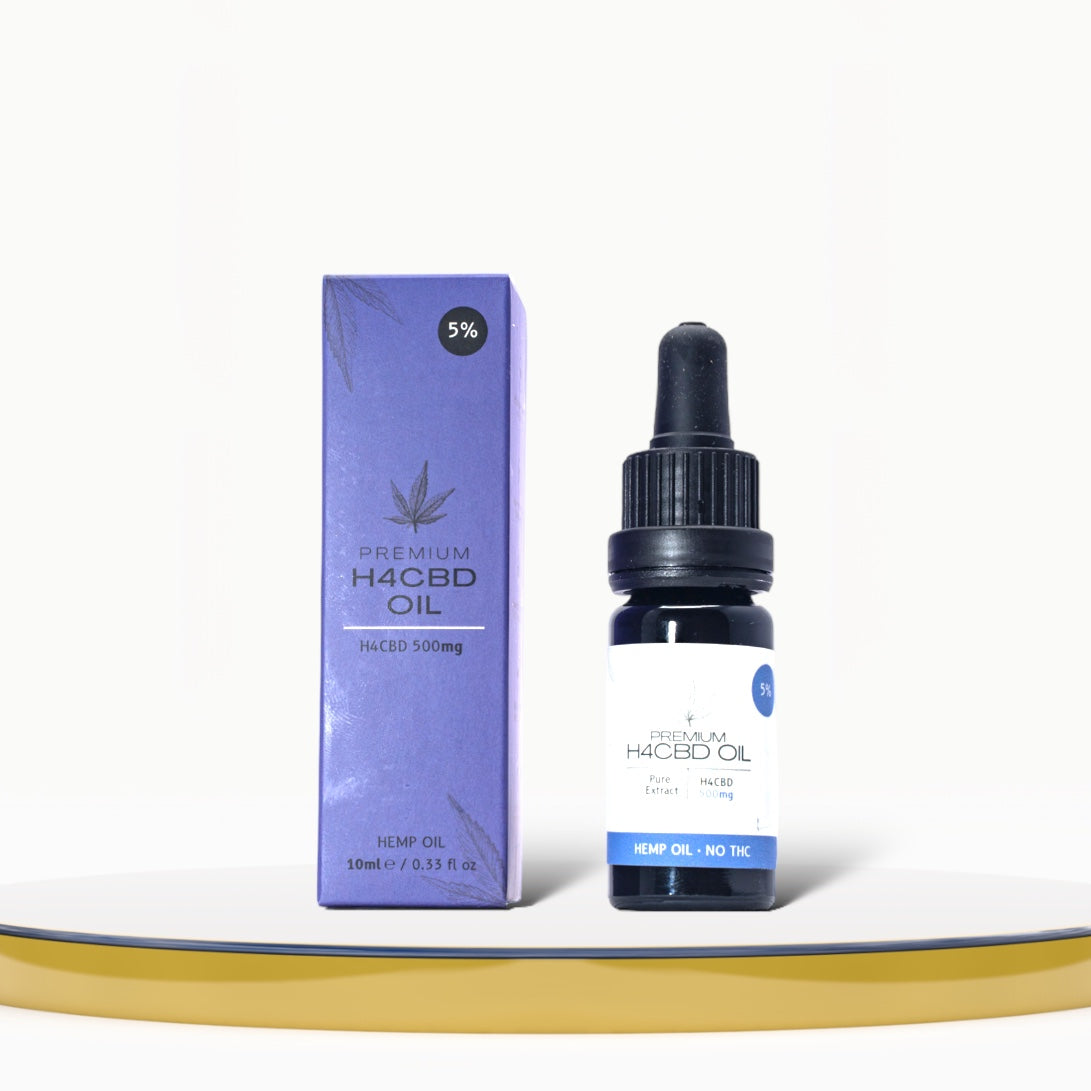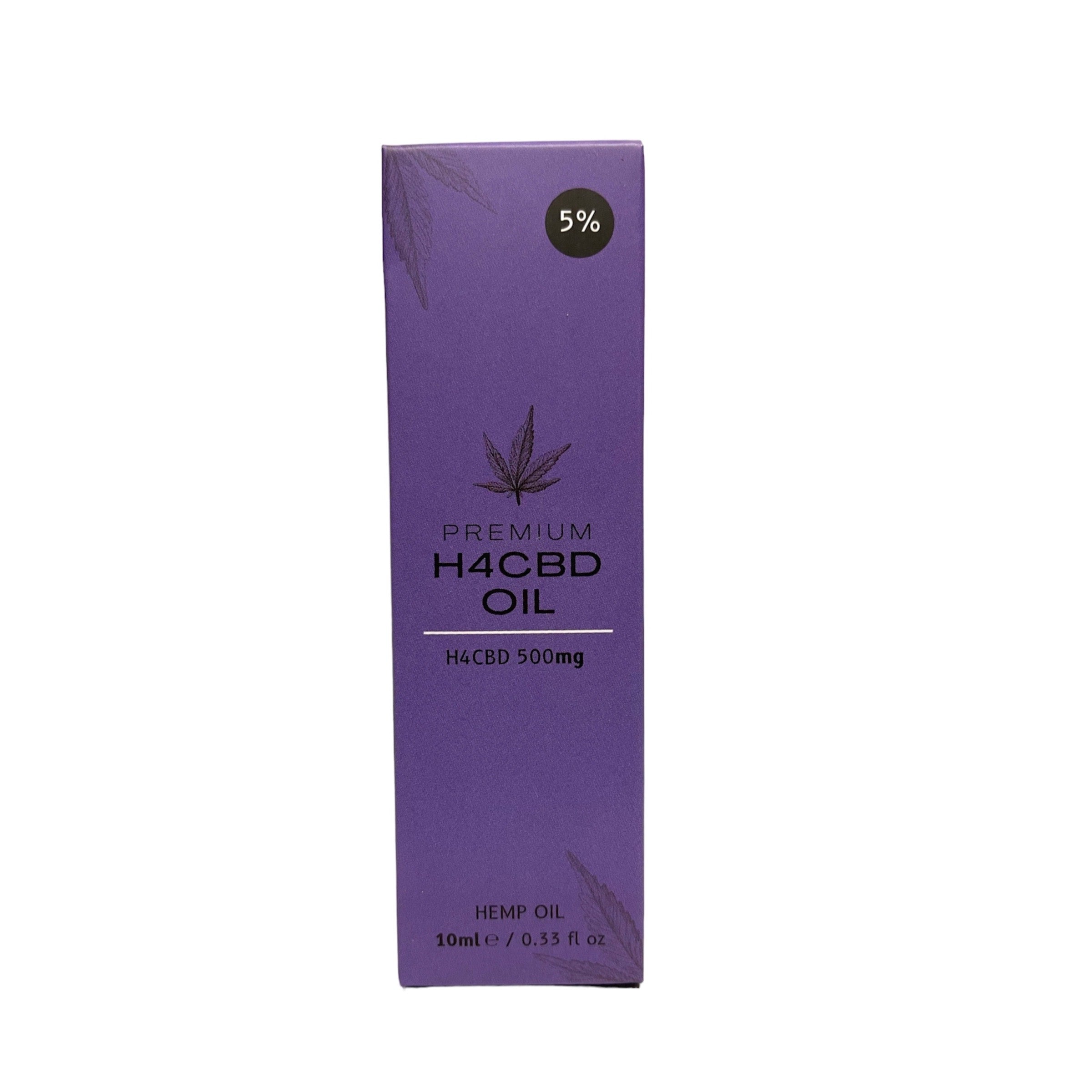 Pure Extract CBD Premium H4CBD Oil - 5% H4CBD - 10ml

Livraison discrete en 24/48h partout en Europe

Expédiée depuis notre dépôt de Vilvoorde (Belgique)
Paiement 100% securisé
---
Dr. Kush, the renowned online store, proudly presents Pure Extract CBD H4CBD Premium Oil . This exceptional oil, available in a 10ml bottle, offers an unrivaled wellness experience for anyone looking for the best in CBD.
Crafted with care and expertise, Pure Extract CBD H4CBD Premium Oil contains a remarkable 5% concentration of H4CBD . Every drop of this precious oil is meticulously extracted, ensuring superior quality and optimal benefits.
At Dr. Kush, quality is our top priority. We select the purest hemp plants and grow them with respect for the environment. Thanks to our advanced extraction process, we preserve all the beneficial compounds of CBD, resulting in a powerful and effective oil.
Pure Extract CBD H4CBD Premium Oil is the ideal choice for those looking for a total wellness experience. Upon application, this sublime oil spreads a soothing sensation that gently spreads throughout the body. Tensions melt away, giving way to deep calm and supreme relaxation.
The composition of Pure Extract CBD H4CBD Oil 5% is carefully crafted to provide a premium experience. Each 10ml bottle contains the following ingredients:
500mg Tetrahydrocannabidiol (H4CBD) : This oil is formulated with a 5% concentration of H4CBD, which equates to 500mg of this beneficial ingredient per bottle. H4CBD is a cannabinoid naturally present in hemp, known for its soothing and relaxing properties.

Organic hemp oil : Used as a base for the extraction of H4CBD, this high quality organic hemp oil contributes to the purity and effectiveness of H4CBD Oil. It is obtained from hemp plants grown organically, without the use of pesticides or chemical fertilizers.

Other phytocannabinoids (CBG, CBN, CBC) : In addition to H4CBD, this oil contains other phytocannabinoids naturally present in hemp, such as CBG (cannabigerol), CBN (cannabinol) and CBC (cannabichromene). These compounds work synergistically to provide a wide range of benefits.

<0.05% THC : In accordance with current legislation, Pure Extract CBD H4CBD Oil contains less than 0.05% tetrahydrocannabinol (THC). This ensures that the product complies with legal standards and does not produce any undesirable psychotropic effects.

5% natural terpenes : Terpenes are aromatic compounds found naturally in hemp and other plants. They add distinct flavors and aromas to H4CBD Oil, while contributing to the entourage effect, which amplifies the benefits of the cannabinoids present.

Flavonoids : Flavonoids are plant compounds that give H4CBD Oil its antioxidant and anti-inflammatory properties. They also help boost the beneficial effects of CBD and other cannabinoids.
Pure Extract CBD H4CBD Oil is lovingly made in the Netherlands by a renowned family business. Their commitment to premium, organic products is reflected in every bottle of H4CBD Oil, providing a refined and soothing experience for all who choose it.
By choosing H4CBD Premium Oil from Pure Extract CBD at Dr. Kush, you are assured of an unparalleled shopping experience. Our online store offers exceptional customer service, fast and discreet delivery, as well as a carefully chosen selection of premium products.
Don't miss the opportunity to experience the exceptional wellness experience offered by Pure Extract CBD H4CBD Premium Oil, available exclusively from Dr. Kush. Order your 10ml bottle now and dive into an oasis of tranquility and contentment. Because your well-being deserves the best, trust Dr. Kush to offer you an unparalleled experience.