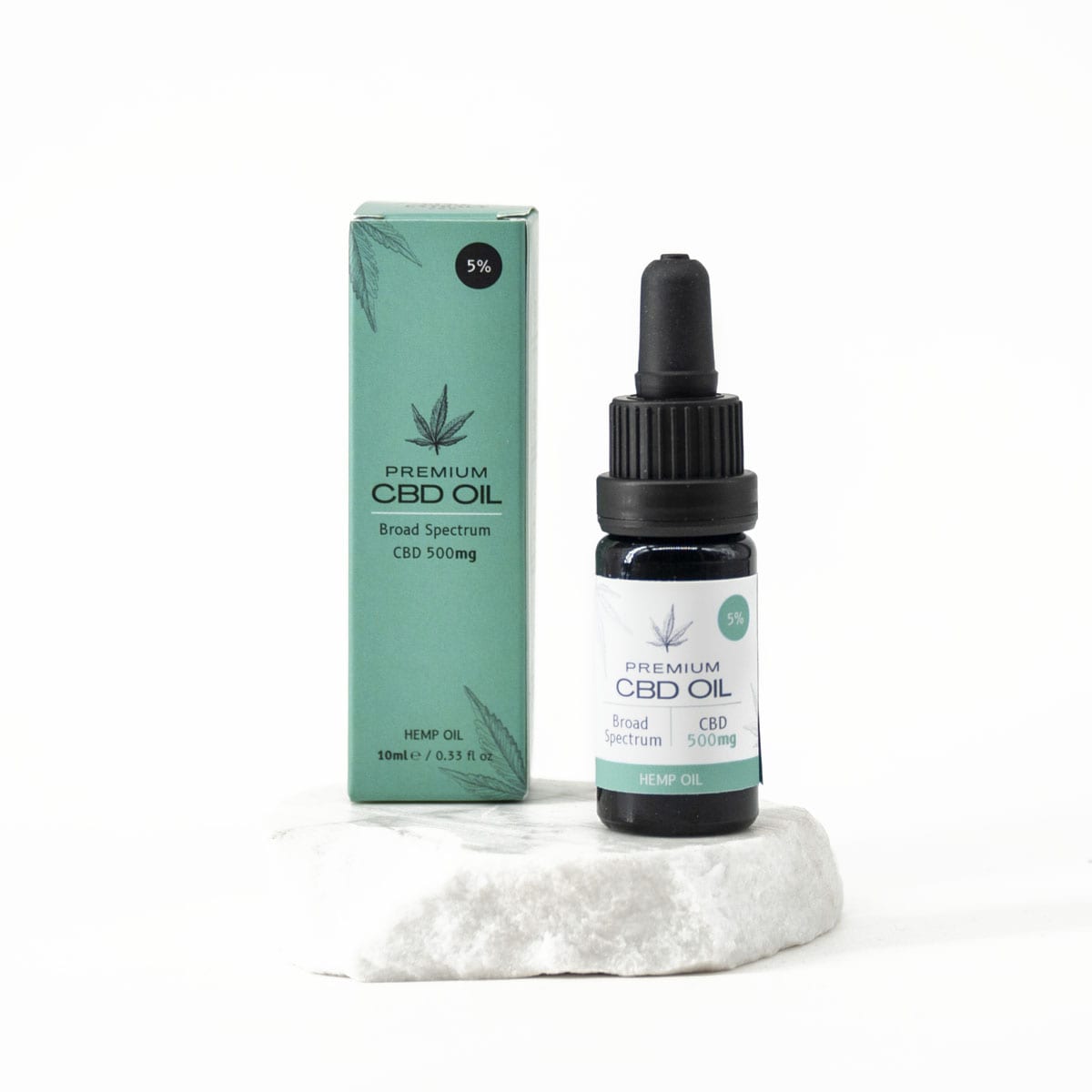 CBD Oil - Pure Extract Broad Spectrum CBD 5%

Livraison discrete en 24/48h partout en Europe

Expédiée depuis notre dépôt de Vilvoorde (Belgique)
Paiement 100% securisé
---
To reap the benefits of cannabidiol, CBD oil is the most effective delivery method .
Coupled with MCT oil, our CBD is highly bio-available .
The extraction of our CBD is made from the Cannabis Sativa L plant and our extraction method allows to recover a maximum of the terpenes present in the plant.
Terpenes are essential, they act in synergy with CBD.
--
Broad Spectrum CBD Oil 5% from Pure Extract CBD results from a complete extraction of the hemp plant: flowers, leaves, seeds and stems. The CBD extract (Broad spectrum) is diluted in an organic hemp oil rich in omega-6 and 9.
Pure Extract CBD oils are ideal for relaxing any tension and allowing you to let go for a few moments. If you consume this oil in the evening, it will allow you to reduce your stress and any chronic pain, giving you a deeper and more relaxing sleep. The oil also relieves pain or inflammation due to certain diseases such as arthritis, sclerosis, chronic neurogenic pain, cancer-related pain, muscle pain and others.

Usage tips
The amount of CBD to take is specific to everyone, it is best to start with small doses and see the different effects that taking CBD brings to your body and well-being.
You have 3 consumption options:



Dilute a few drops in a drink;


Apply to the skin and massage;


By sublingual absorption, wait 30 seconds before swallowing.


There is 500mg of CBD per 10ml of oil. One drop of oil is equivalent to approximately 2.5 mg of CBD.
Are you just starting out?
If you're just starting out, start by consuming one drop of broad spectrum CBD oil three times a day, morning, noon, and night, for example, for a week.
The following week try two drops of oil three times a day, and so on each week add one more drop during your daily intake. Little by little you will manage to find the balance of your dosage according to the desired effects.

Composition
Broad spectrum 5% CBD oil contains:


500mg of cannabidiol (CBD) per 10ml of oil


Organic hemp oil


other phytocannabinoids (CBG, CBN, CBC)


<0.2% THC


Natural terpenes


Flavonoids


Our oils are therefore not psychoactive.
Conservation
Store away from light, heat, humidity, keep refrigerated once opened.