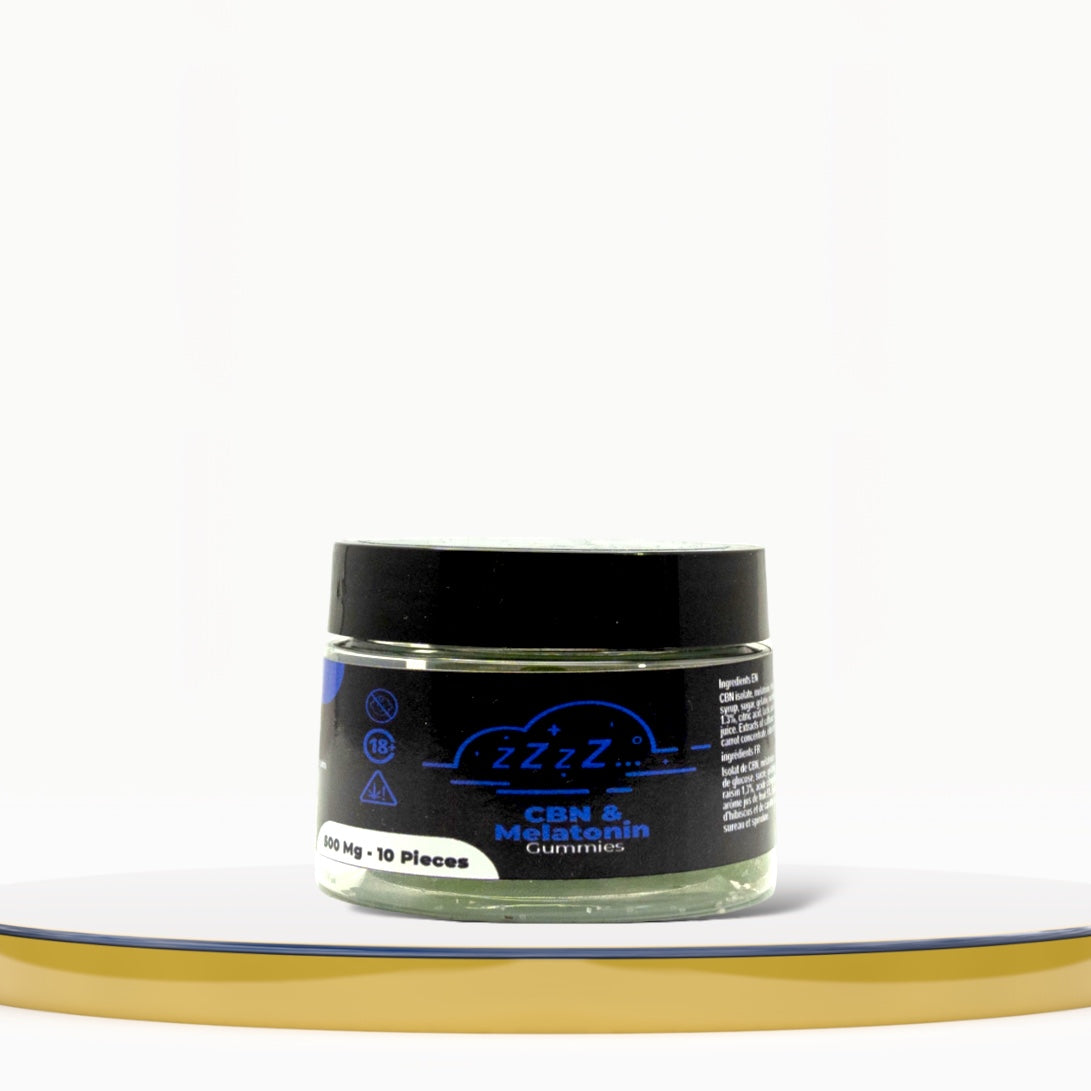 KroMood Gummies: Enjoy Serenity with CBN & Melatonin - 10pc, 500 mg

Livraison discrete en 24/48h partout en Europe

Expédiée depuis notre dépôt de Vilvoorde (Belgique)
Paiement 100% securisé
---
Say goodbye to restless nights and welcome an era of peaceful sleep with KroMood Gummies CBN & Melatonin. Our specially crafted formula combines the benefits of CBN, melatonin and broad-spectrum CBD to promote deep, rejuvenating sleep.
Exceptional Ingredients :
Each candy is carefully crafted from specially selected ingredients, providing an unparalleled taste and relaxation experience. Here are the main ingredients:
CBN Isolate : CBN is known for its calming and relaxing properties, providing natural relief to promote sleep.
Melatonin : The sleep hormone melatonin helps you regulate your circadian rhythm and fall asleep more easily.
Broad Spectrum CBD Distillate : The beneficial properties of CBD work in synergy to offer you overall relaxation.
Glucose and Sugar Syrup : Subtle sweetness and a pleasant gel texture in the mouth.
Gelatin and Modified Starch : Contribute to the melting texture that characterizes our gummies.
Grape Wine Concentrate : Adds a subtle and refined note to the palette of flavors.
Citric, Lactic and Fumaric Acids : Provide a delicate balance of sweetness and taste.
Natural Colors : Extracts of safflower, hibiscus, carrot, black carrot concentrate, elderberry concentrate and spirulina, for attractive shades.
Fruit Juice Aroma : A harmonious blend of fruity flavors, creating an exquisite taste experience.
Restful Nights and Serenity :
KroMood Gummies CBN & Melatonin are designed to give you a delicious and natural way to improve your sleep. Each gummy contains 50mg of a carefully balanced formula to help you relax and fall asleep more peacefully.
Treat yourself to the sleep you deserve with KroMood Gummies CBN & Melatonin. Transform every night into a deeply relaxing and rejuvenating experience.
Wake up every morning with renewed energy with the calming benefits of CBN and melatonin. 🌙