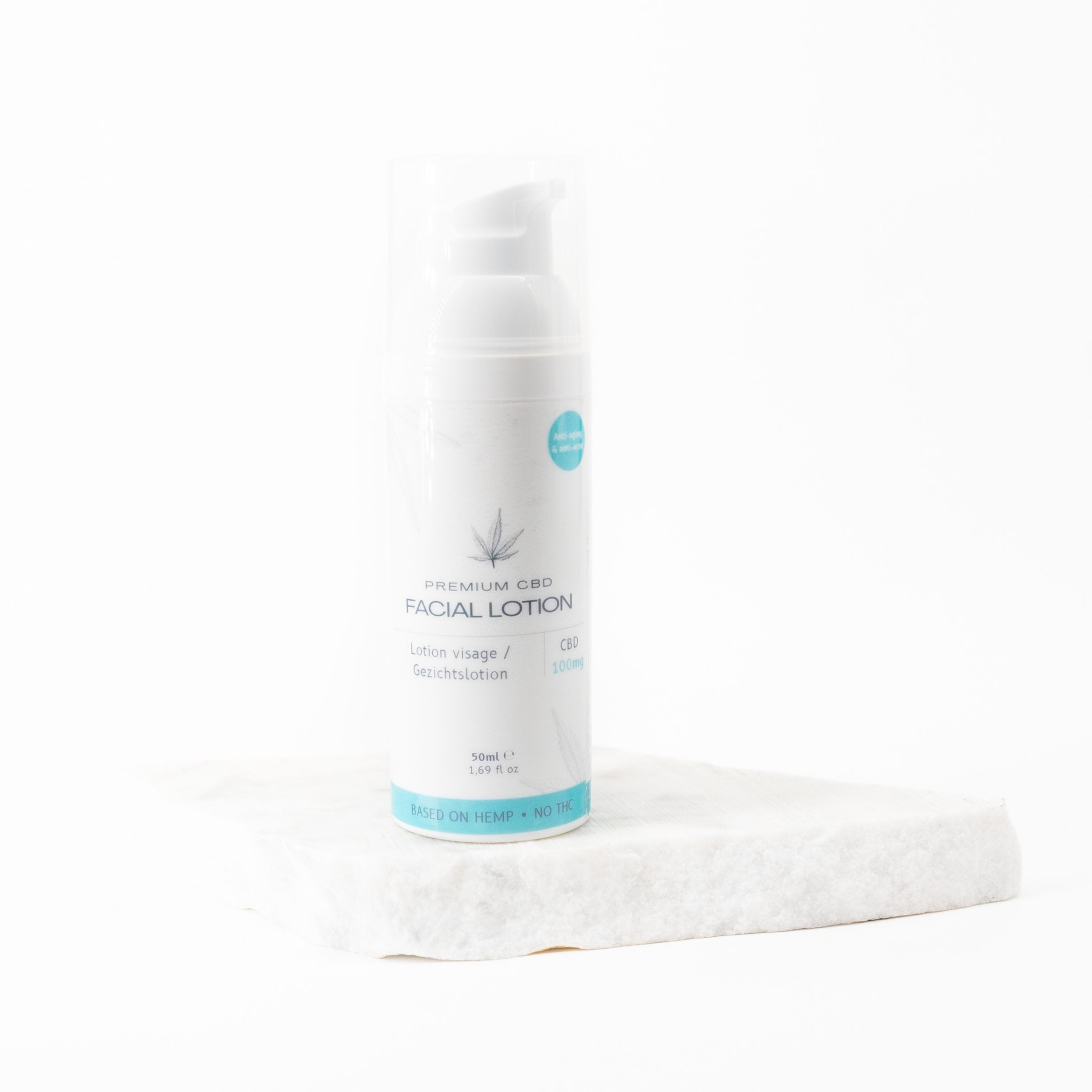 CBD Face Cream (50ml) - Pure Extract CBD

Livraison discrete en 24/48h partout en Europe

Expédiée depuis notre dépôt de Vilvoorde (Belgique)
Paiement 100% securisé
---
CBD Pure Extract Cream is a face cream. It contains a large amount of natural nutrients from several sources such as cannabis sativa seed oil. The most important thing is what benefits the cream can give you.
Indeed, it helps to take care of the skin, especially the face. The lotion allows you to have a perfect and radiant face free from acne. With its properties allowing it to treat acne on the face, the face cream gives you a youth, it rejuvenates your face. Regular use of the face cream allows you to have fresh, supple and firm skin.
The cream is not sticky, it absorbs easily and allows the hemps it contains to act with its CBD content, the cream helps prevent premature aging. It regulates oily skin thanks to its sebum-regulating action. It is therefore suitable for all skin types without exception. The lotion will also prevent you from having shiny skin caused by the excessive presence of sebum. It does not cause irritation.
Composition of the cream
Pure Extract Face Lotion consists of several ingredients that play an important role. It consists of cannabis seed oil or hemp seed oil. It also consists of Camellia Sinensis oil and that of Gratissima or avocado oil. With these components, the CBD face cream is light and suitable for all skin and face types.
INCI composition
Aqua, Aloe Barbadensis Leaf Juice Powder, Persea Gratissima Oil, Cannabis Sativa Seed Oil, Camellia Sinensis, Camellia Oleifera Oil Cetearyl and Ceteareth Alcohol – 20 Tinctorius Seed Oil, Potassium Sorbate, Seed Extract of cannabis sativa, natural fragrance.
Recommended use
The cream is intended for the daily care of the skin, face, neck and décolleté. Can be applied several times during the day, as needed, as well as after removing make-up. Use within 6 months of opening. You can apply the cream after each shower during the day. Excess use does not affect the health of the user's skin.
Why use a face cream?
The skin is the largest organ in the human body. It has several functions, including protection against external aggressions, regulation of body temperature and sensation. It is made up of three layers: the epidermis, the dermis and the hypodermis. The epidermis is the outer layer of the skin. It is made up of cells called keratinocytes.
The face is one of the different parts of the body. It is covered with skin. It identifies each person and is the first element that stands out when you introduce yourself to someone. So you have to take care of your face as it should.
Applying a CBD face cream is a healthy habit that will provide your face with significant benefits. By moisturizing your face, you will reduce the risk of skin dryness and irritation and keep your skin healthy and in good shape.