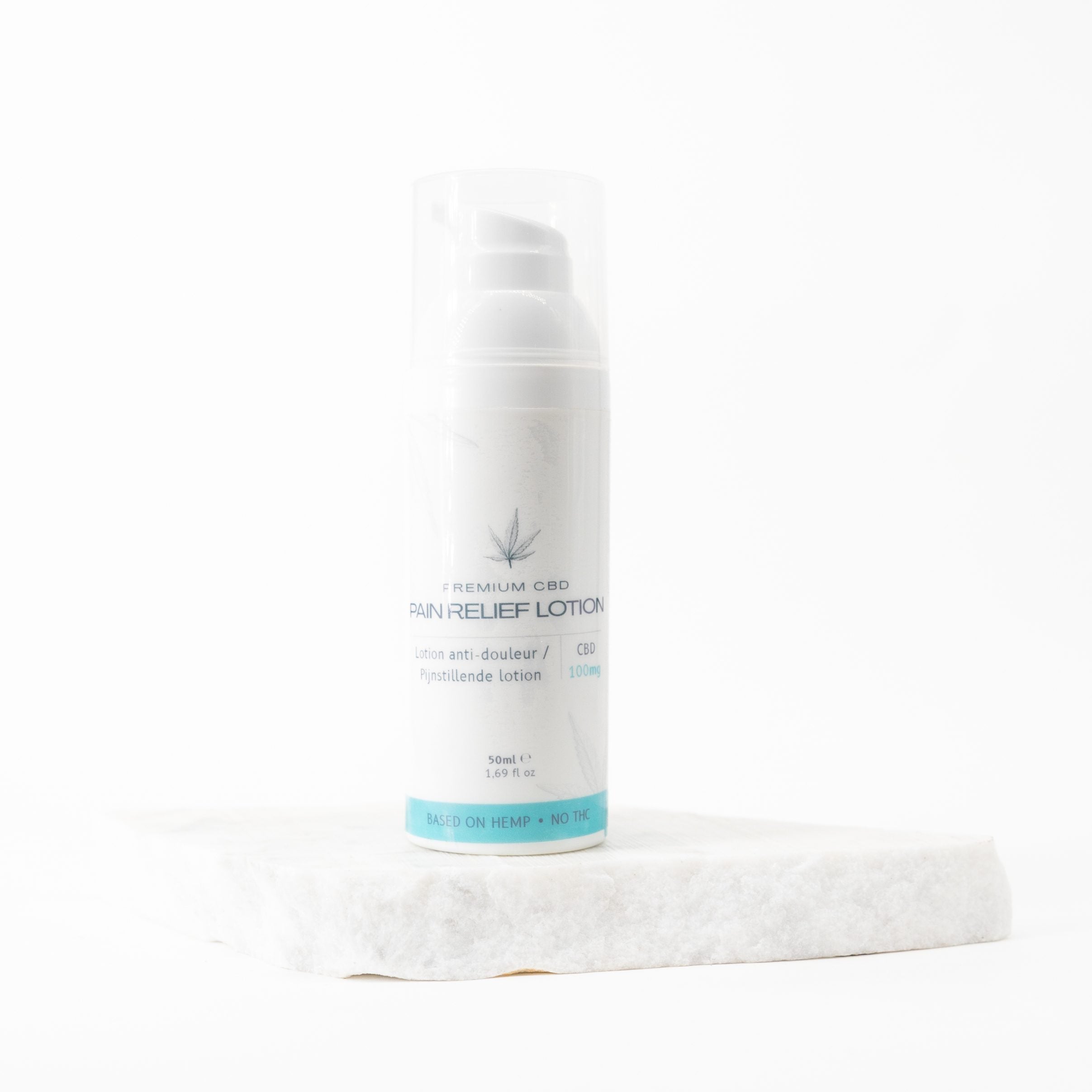 CBD Pain Relief Cream (50ml) - Pure Extract CBD

Livraison discrete en 24/48h partout en Europe

Expédiée depuis notre dépôt de Vilvoorde (Belgique)
Paiement 100% securisé
---
CBD is a substance that works by relieving pain, regardless of its origin. Pure Extract CBD Pain Relief Cream CBD - Pain Relief is a pain relief cream as its name suggests. Are you a top athlete? Are you going to the weight room? Do you do activities that require a lot of strength? No matter what activity you do that causes you pain, our cream is the solution for you.
It is made up of active ingredients that both nourish your skin and smear you with different pains. Thanks to Pure Extract CBD Pain Relief Cream, keep your muscles and joints healthy and free from pain. The components and the texture of the CBD cream help you relieve your tension points. Its effect begins as soon as it is applied to the affected area and performed with a gentle massage.
With the CBD cream, say goodbye to your muscle pain that manifests itself after your long days at work. Spend a peaceful night after having passed the cream on the painful part. Forget about pain and fully enjoy your life and your daily activities. Opt for CBD cream for the well-being of your body and your muscles.
USAGE TIPS
Apply the pain relief cream to the painful area and massage well into the skin with circular massages. Remember to rinse your hands after use. This pain relief cream is made with natural ingredients that support muscle and joint health.
Frequent use does not cause side effects. When you feel pain, you just need to use the cream as much as possible and massage the affected part well.
Composition of Pure Extract CBD Pain Relief Cream CBD - Pain Relief
As the name suggests, CBD cream contains cannabinoids like CBD. This molecule brings many benefits to its consumers. It relieves pain, fights stress, acts to bring restful sleep and brings general well-being. Being an ingredient in the cream, it also provides these users with the benefits that come with CBD. CBD cream is also made up of vitamins and minerals. All these ingredients are added with the aim of providing your body with high quality maintenance and soothing your muscle pain.
COMPOSITION INCI
Aqua, Olea Europaea Fruit Oil, Prunus Amygdalus Dulcis Oil, Cetearyl and Ceteareth-20 Alcohol, Aloe Barbadensis Leaf Juice Powder, Cannabis Sativa Seed Extract, Benzyl Alcohol, Salicylic Acid, Glycerin, Sorbic Acid, Oil of Helianthus Annuus seeds, lavender and peppermint extract Essential Oil, Bergamot Essential Oil
How to store the cream
To use the cream as long as possible and prevent it from spoiling, you must store it well. Keep it in a dry place away from moisture and light. Take care to close the cream well after each use. Keep the cream away from the reach of children.