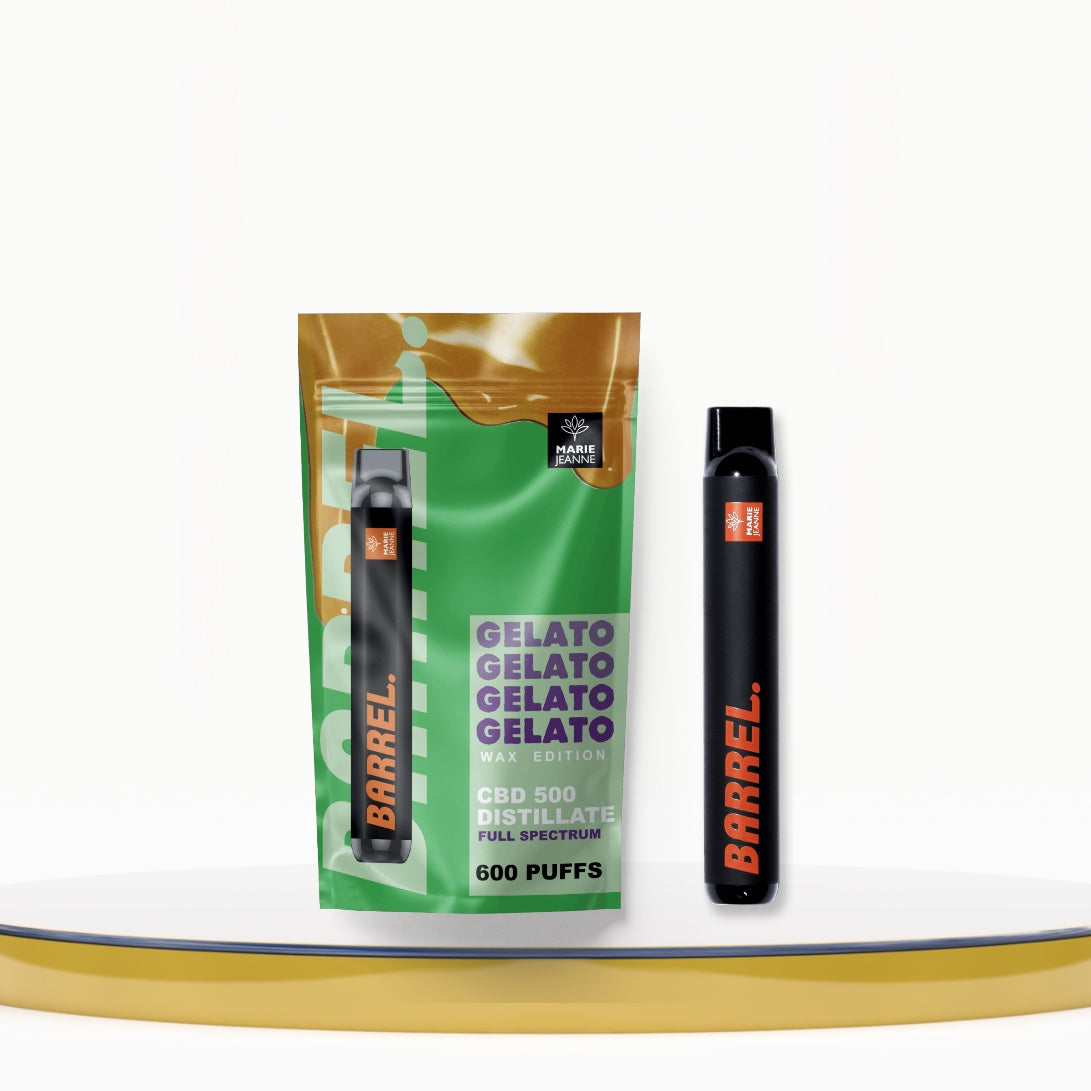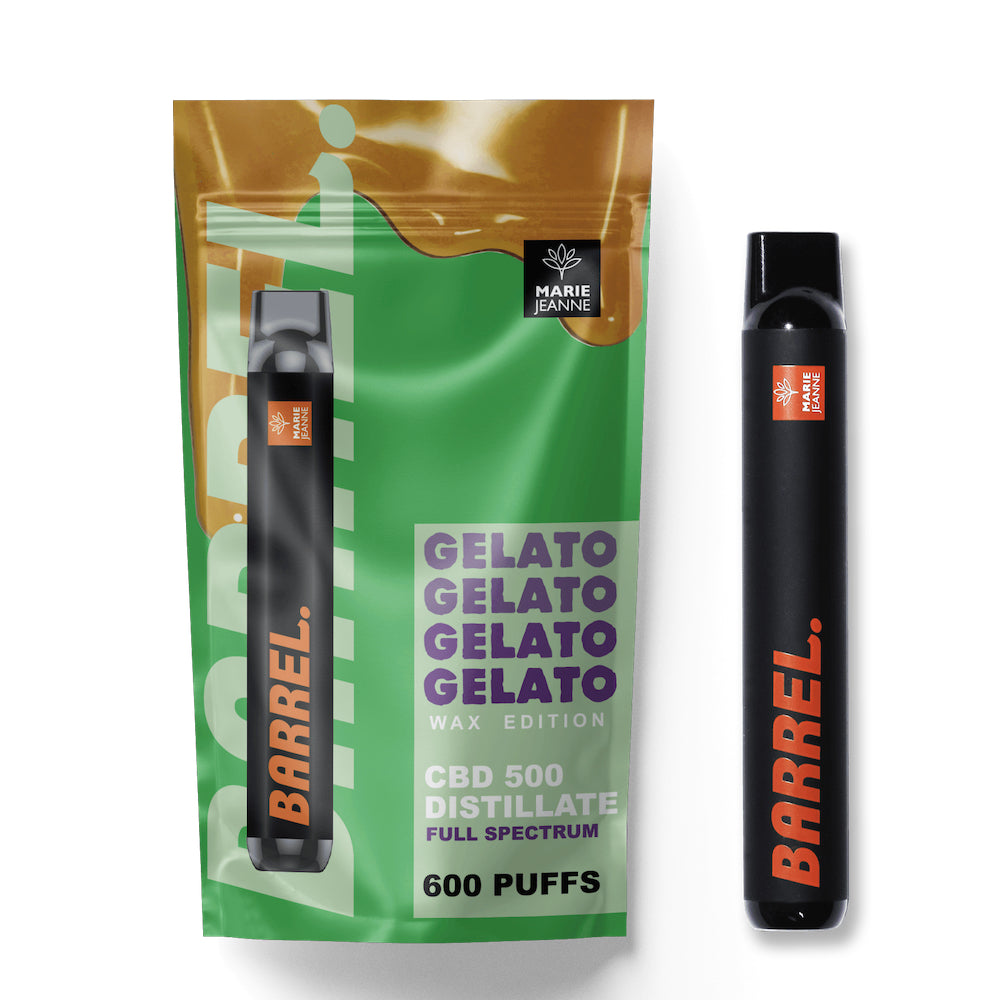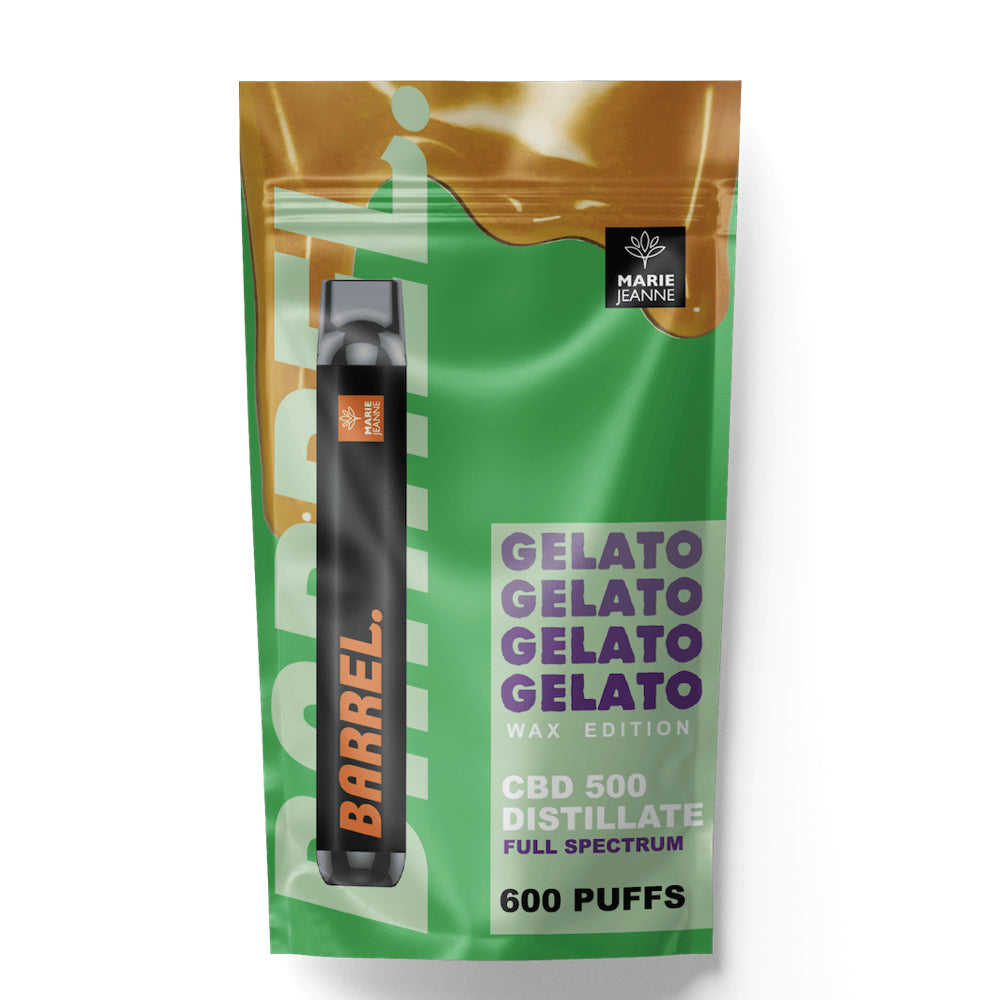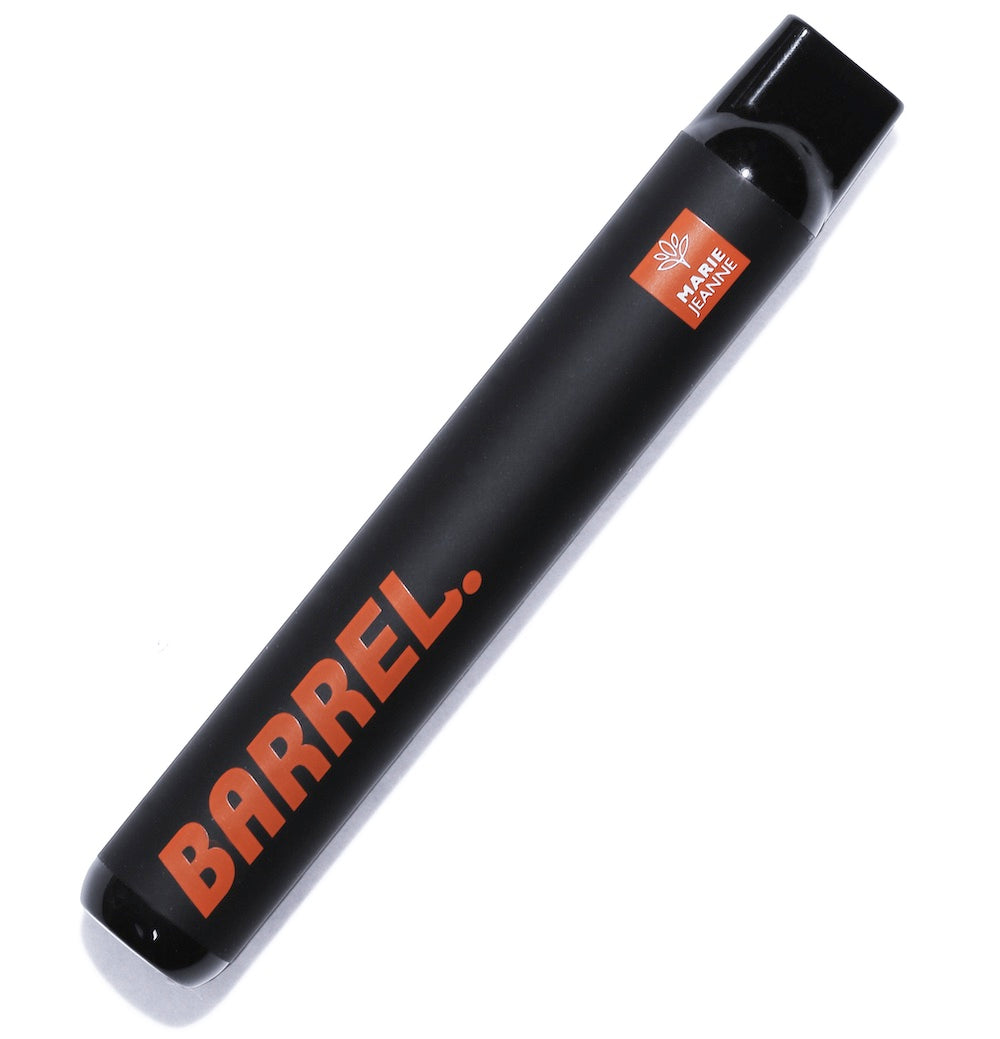 Marie-Jeanne - CBD Disposable Puff/Pods - Barrel Gelato - 500MG - 600 Puffs

Livraison discrete en 24/48h partout en Europe

Expédiée depuis notre dépôt de Vilvoorde (Belgique)
Paiement 100% securisé
---
The Disposable CBD Puff/Pods - Barrel Gelato - 600 Puffs from MarieJeanne is a premium product for CBD lovers. This disposable device is filled with 2ml of CBD e-liquid, with a high concentration of 100mg/ml, providing an intense and relaxing vaping experience.

The gelato flavor is a creamy, sweet blend reminiscent of traditional Italian gelato. With a lifespan of 600 puffs, this product is ideal for users looking for a long-lasting vaping experience.

The Disposable CBD Puff/Pods is equipped with a powerful 400mah battery and a 1.8ohm coil resistance, offering thick and tasty vapor while preserving the natural flavors of the e-liquid.

Made in France, this product is of exceptional quality and meets the strictest safety standards in manufacturing and production. With the Disposable CBD Puff/Pods - Barrel gelato - 600 Puffs, users can enjoy a relaxing, flavorful, and convenient vaping experience, all in one easy-to-carry device. This product is ideal for lovers of creamy and gourmet flavors, who seek a high quality vapor experience while benefiting from the benefits of CBD.




Manufacturer : MarieJeanne® made in France

Product Type : CBD Pod / CBD Vape / CBD E-shisha / CBD Disposable E-Cigarette

Triggering : By inhalation
Battery capacity : 400mAh
Pod capacity : 2 ml E-liquid CBD

Box Contains: 1 x MarieJeanne Vape CBD Disposable Vaping Device
Storage: Store product contents in a dark, cool, dry place, out of reach of children and pets.