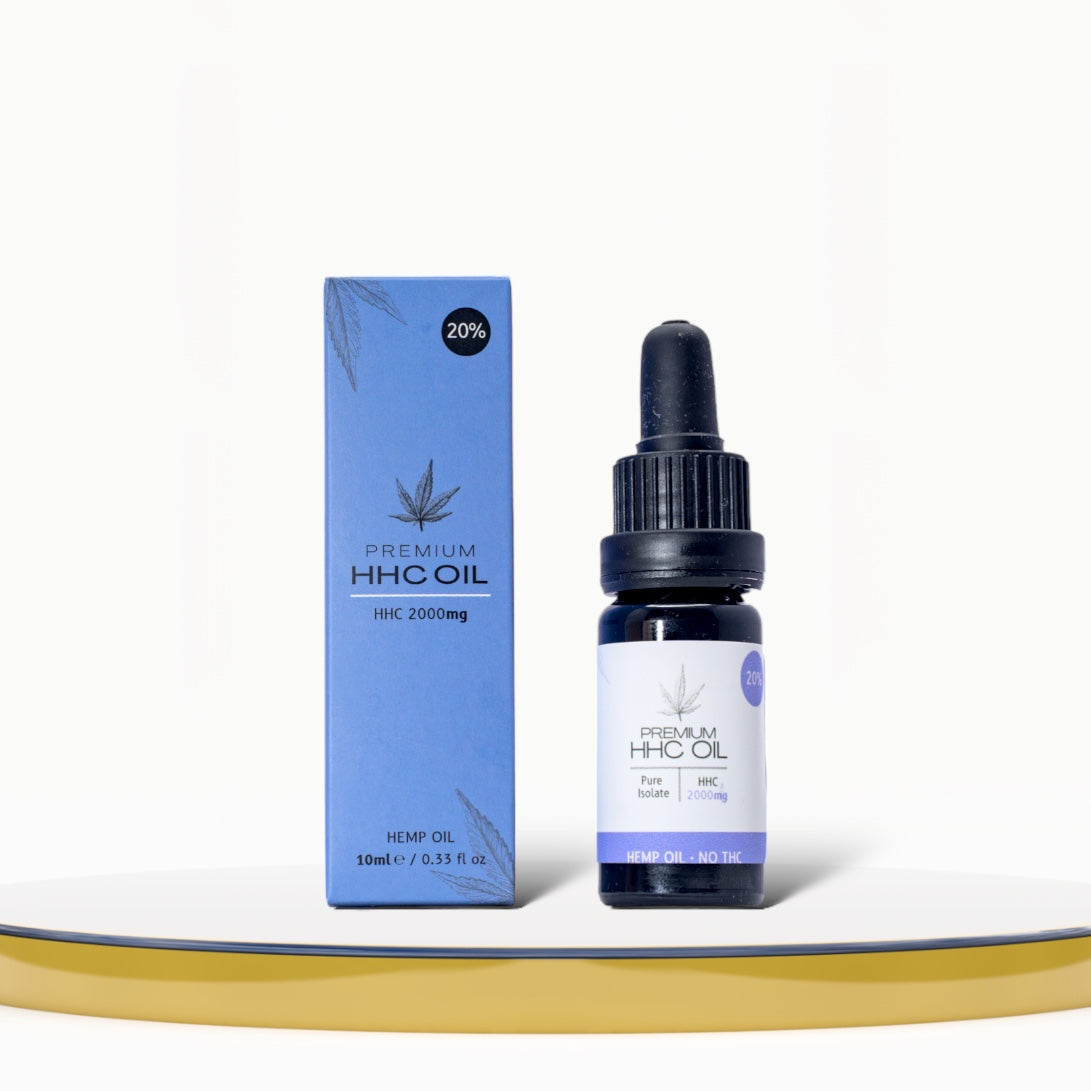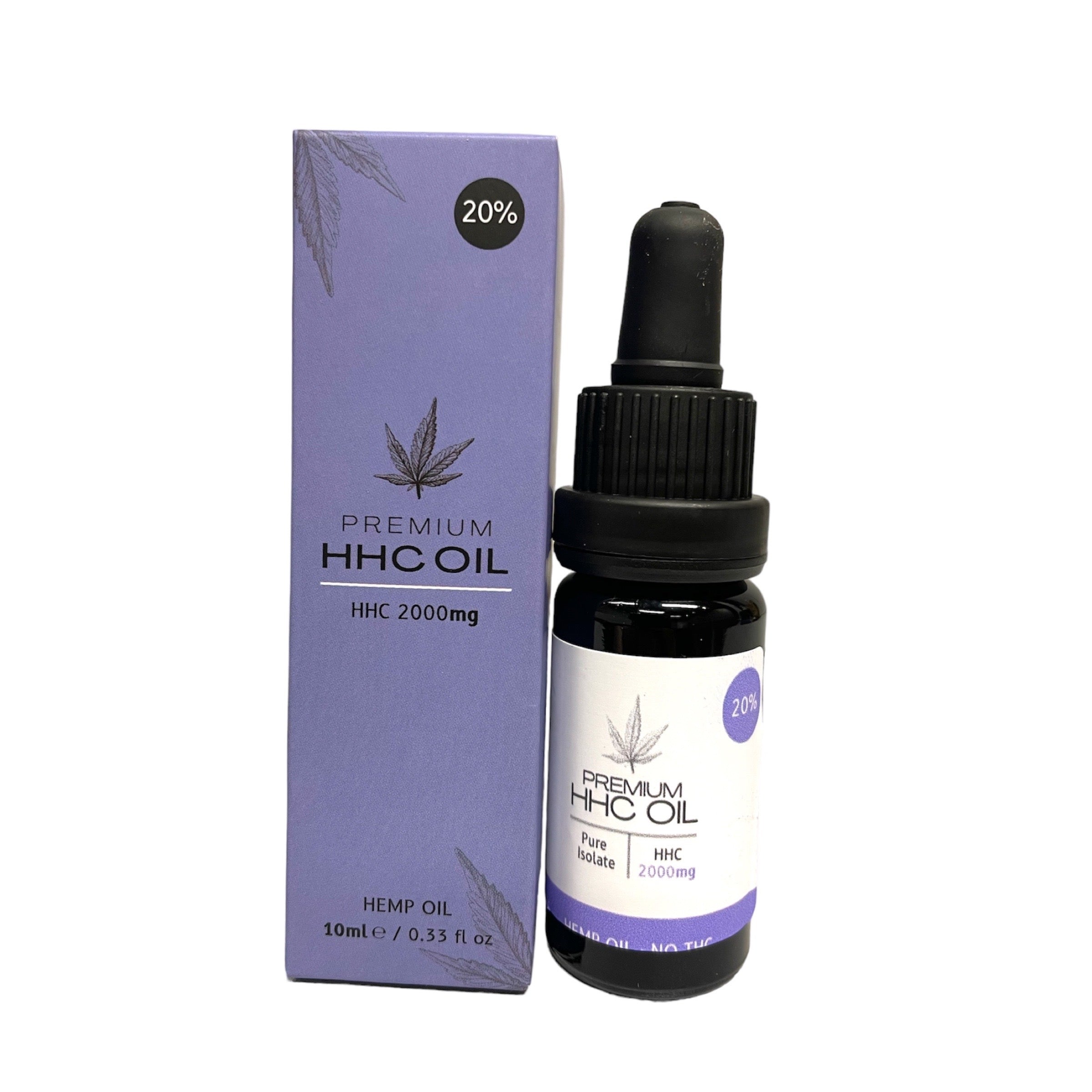 HHC Oil 20% (Hexahydrocannabinol) - 10ml - Pure Extract Cbd

Livraison discrete en 24/48h partout en Europe

Expédiée depuis notre dépôt de Vilvoorde (Belgique)
Paiement 100% securisé
---
Looking for an easy, all-natural way to relieve pain? Look no further than our HHC 10% Pure extract CBD oil. This high quality HHC oil is perfect for those who want to experience the benefits of cannabinoids. By combining the oil and the extract, we have created a powerful and effective product that will help you relieve pain and stress.
Whether you suffer from a sports injury or a common ailment, our HHC oil will help you get back to normal life faster. The benefits of this oil, however, go far beyond pain relief.
According to recent studies, cannabinoids like HGH have been shown to have anti-inflammatory and anti-nociceptive properties, which can help reduce swelling and pain. These properties make our HHC oil an excellent choice for those who suffer from arthritis, joint pain or any other condition that causes swelling and pain.
Our HHC oil is also beneficial for people suffering from anxiety or stress. Research has shown that cannabinoids like HHC can help reduce anxiety and stress. Additionally, they can help promote relaxation, which can help improve your overall well-being.
If you're looking for a natural and effective way to relieve pain and anxiety, look no further than our HHC Oil 10%. This powerful and effective product will help relieve your pain and stress, and leave you feeling relaxed and refreshed.
HHC is a product present in small quantities in the natural state. To have it in large quantities, it is historically synthesized from THC. However, since this molecule is illegal, we synthesize our HHC from the CBD molecule. The product is obtained with the hydrogenation of CBD. It has many effects on the body. When you are looking for a mood changing product, HHC Oil is the one for you. When you also want a product to have more energy, you can opt for the product.
Are you looking for a pain relief product that will make you feel better than ever? Look no further than our 10% HHC oil. This pure extract oil is made with HHC and organic hemp oil, providing a whole host of benefits to your body.
DIRECTIONS FOR USE
The amount of HHC 10% oil to take is specific to everyone, it is best to start with small doses and see the different effects that taking the oil brings to your body and well-being.
You have 3 consumption options:
Dilute a few drops in a drink;
Apply to the skin and massage;
By sublingual absorption, wait 30 seconds before swallowing.
Composition
HHC 10% oil contains:
1000 mg of HHC for 10 ml of oil

Organic hemp oil

0% THC

Natural terpenes
Important information about HHC
HHC is a special cannabinoid that is not found in the trichomes of the cannabis flower, but in the seeds and pollen. It is obtained thanks to CBD through a process of hydrogenation.
HHC is a non-psychoactive compound that benefits the body in many ways. It acts as a powerful antioxidant and anti-inflammatory, promoting better health and well-being in many ways. Our HHC 10% oil is what you need to change your mood and experience intense well-being.